Do you know that song that starts with "Easter Bunny that you bring to me?"? So the answer is one egg, two eggs and so on. But, instead of eggs, how about you do with the children present as we showed in these 10 simple and inexpensive ideas for Easter gifts? There is chocolate here too, but in a cute, simple way and with very good materials. Good to see our ideas?
01 – Easter pot with bunny
We saw this pot on the website cadburyusa and we love it. It's a beautiful gift for teachers, family and friends. It has all the step by step how to assemble the pot on here, but from that idea you can assemble with the sweets and treats you want. Ah! This green layer is made with grated coconut and the color comes from droplets of food coloring. A beautiful option among our simple and inexpensive ideas for Easter gifts.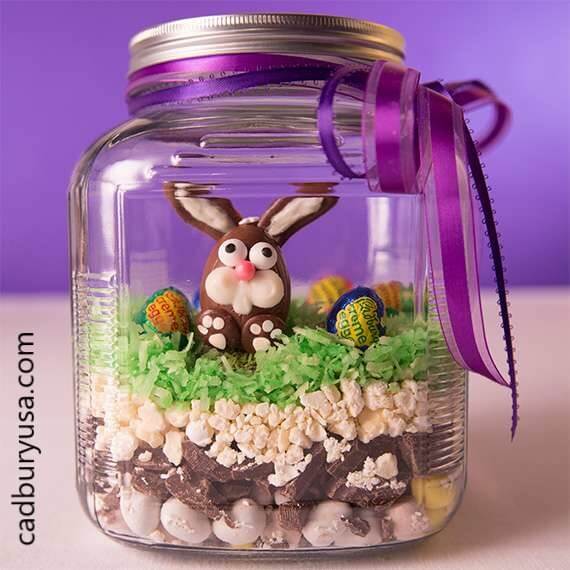 02 – Chocolate patches
This is a simple and cheap idea to give at Easter! Just create the bags as we saw here on the site todayscreativelife and fill them with Confetti or M & Ms. In the post they teach how to make the transparent bunny in the bag. even more cute gift.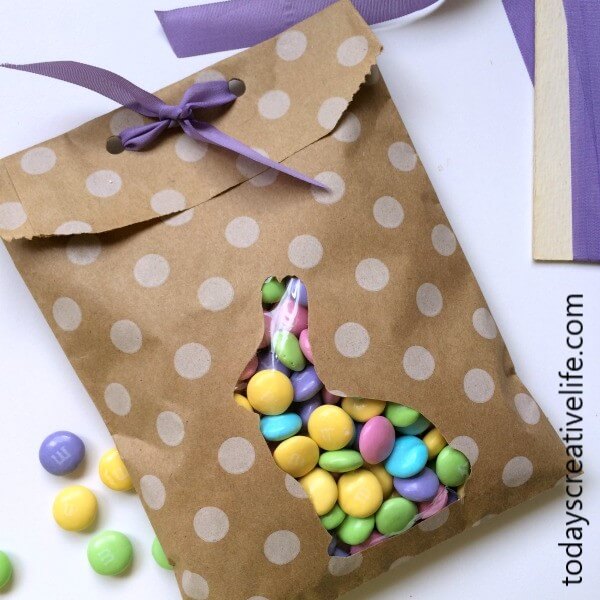 03 – Fruit basket
If you want to avoid chocolates, but want an alternative to gift at Easter, how about calling the kids and packing the fruits with we saw on the site asubtlerevelry? In the post they teach the step-by-step how to make this packaging with a bunny look. An simple idea and cockroach to give to friends at Easter.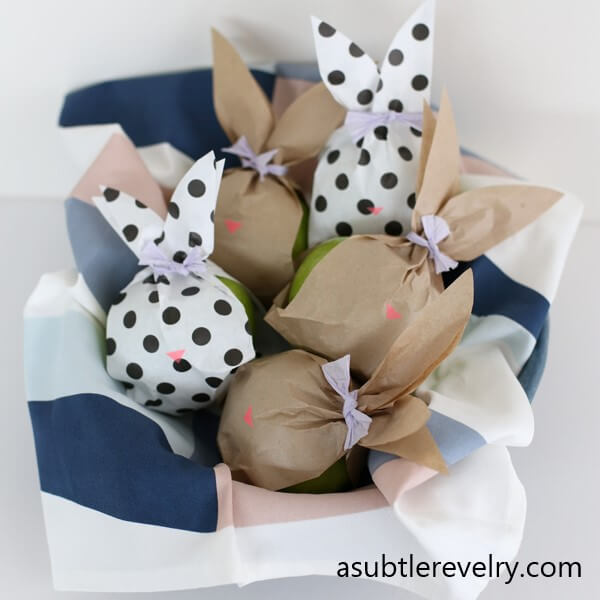 04 – Bunny rings for napkins
Another option – which is a Beautiful present for the hostess who invited her family for Easter lunch, it's that napkin ring or ring. We saw this idea on the website onesavvymom and in addition to being rings simple and cheap, they reuse rolls of paper. It is us we love reused materials. So, separate the materials, call the children and let's make the gift!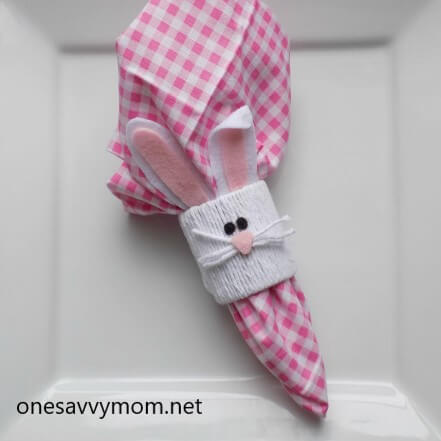 05 – Creative centerpiece
Do you have another Easter date? Take this as a gift beautiful centerpiece. It's a simple, cheap and super original idea that we saw on the site 79ideas. In addition to items you can have at home, the only exception is the gold paint spray. But it's worth doing! It looks beautiful in the center of the table.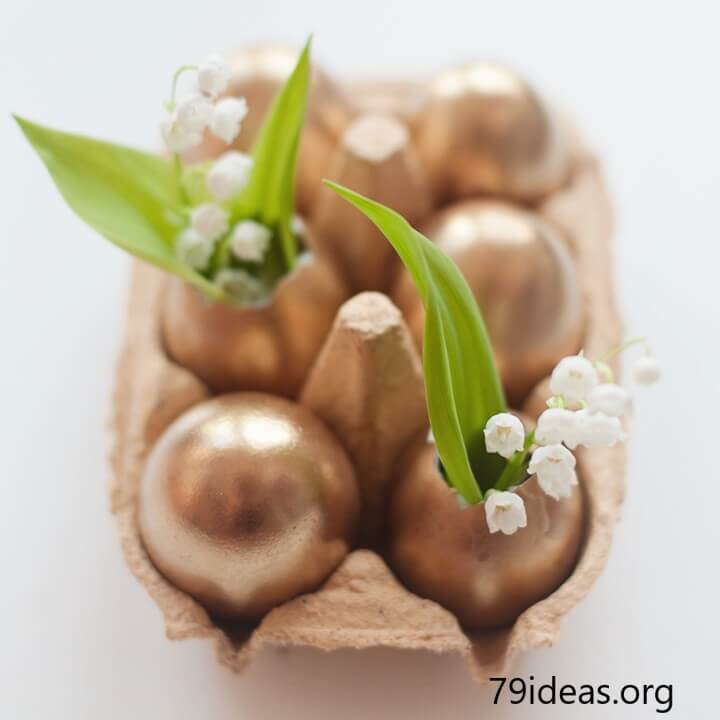 06 – Cookies – to give as a gift at the last minute
You already have all the gifts. Then, suddenly he realizes that something is missing or decides to give a souvenir for all your child's class friends. Calm that the solution is here among ours 10 simple and inexpensive gift ideas for Easter. The idea is of the site doodlecraftblog. In this case you can make the cookie or buy it ready and just do the packaging together with the children. What about?!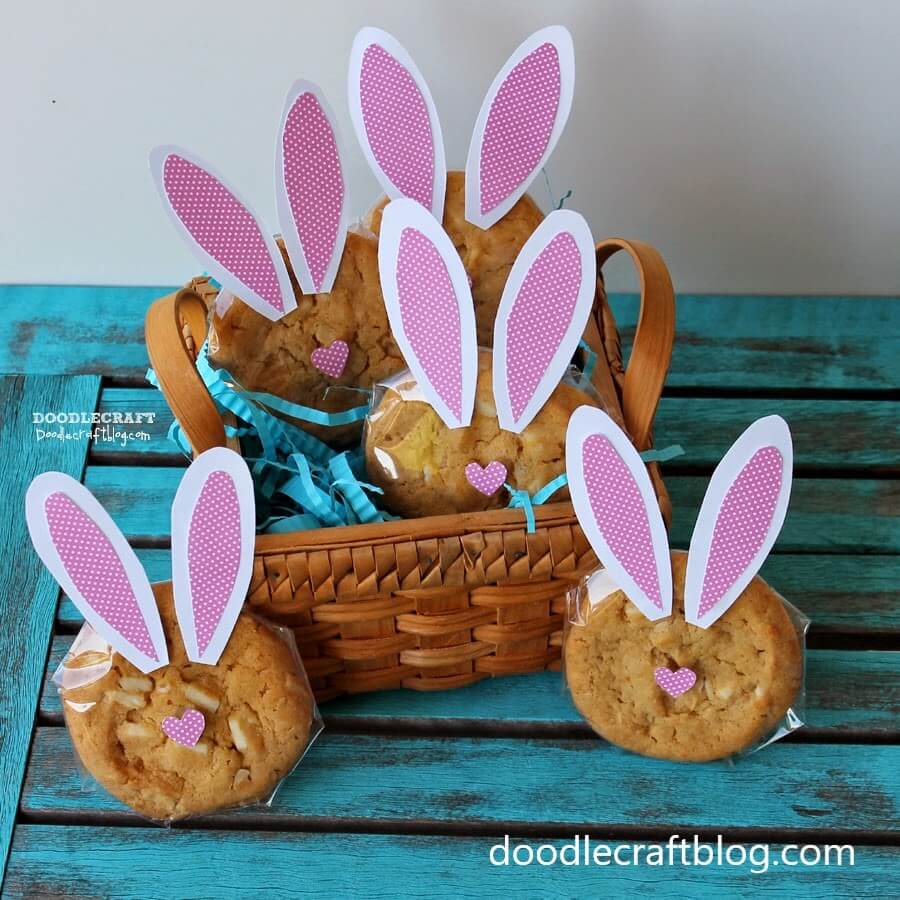 07 – Mini Bunnies
An cuteness these felt bunnies! Besides being created with simple and cheap materials, These bunnies are very easy to do with children. The idea is of the site positivelysplendid and inside the bunny you can put whatever you like.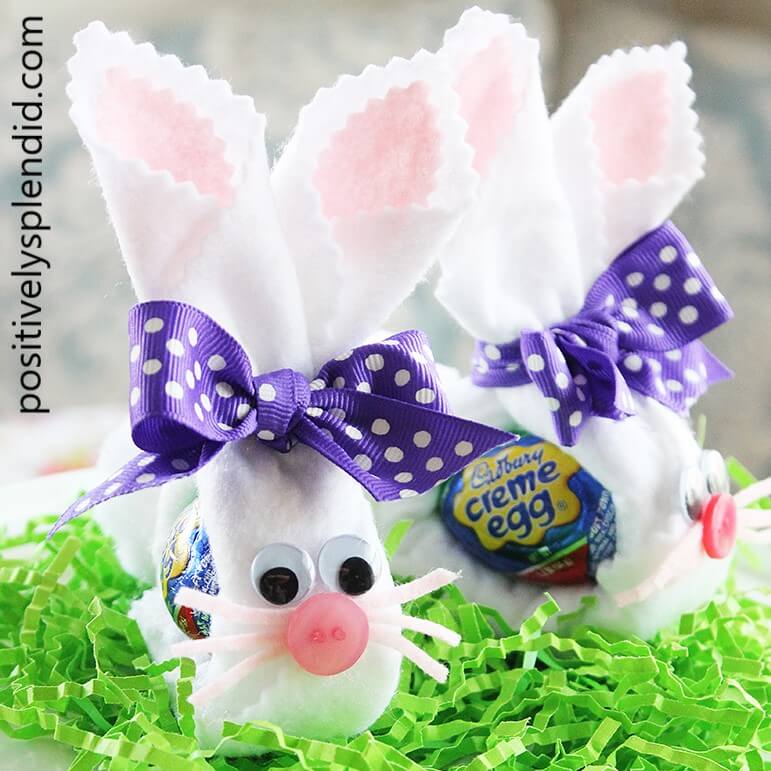 08 – Basket of treats
The idea is so creative that the basket itself is made with candy boxes. However, as you need to use hot glue it is better than children do together with you. In fact, making these gifts with children creates beautiful memories for your children. Enjoy these moments to tell family stories, to tell the meaning of Easter to you. Enjoy! The idea is of the site craftymorning and it is simple and cheap like the other suggestions here.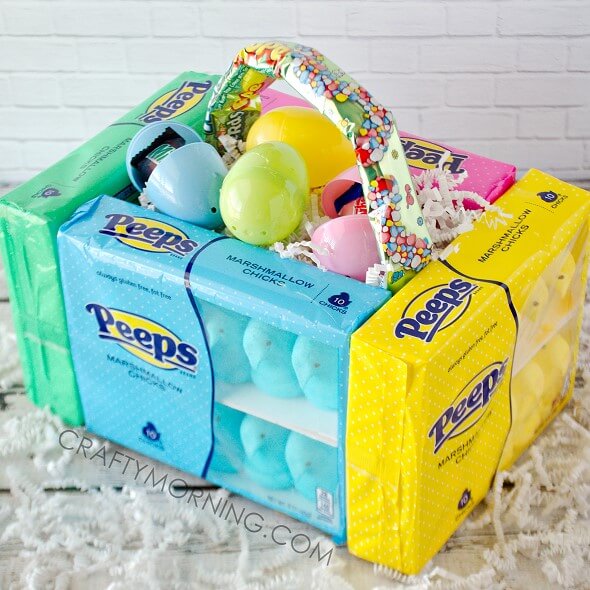 09 – Homemade and delicious candy
Cooking with children is always fun. While you cook you can talk, talk about your favorite foods and keep those moments forever in your heart. So, start the "game" by asking the children to make the list of the market, ask them to separate the ingredients and so on. So you turns cooking cookies into a playful and happy moment. The idea is of the site passionforsavings and to understand the recipe, if you need to, use Google Translate.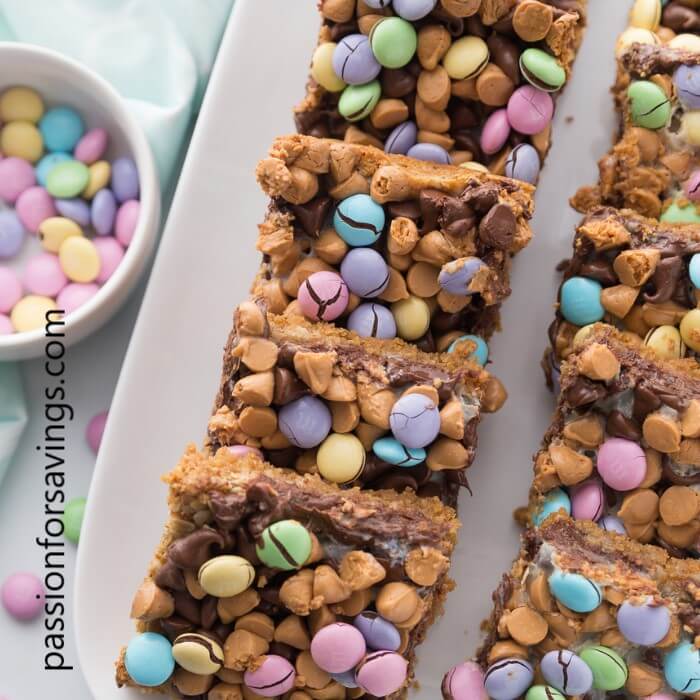 10 – Bunny candy – another last minute option!
We post here on the website the post 10 creative Easter gift ideas. Among the ideas we publish the bunny bonbon. Super creative, this idea is still simple, cheap and easy for children to do. Click here to see our full post that has 9 more ideas for you.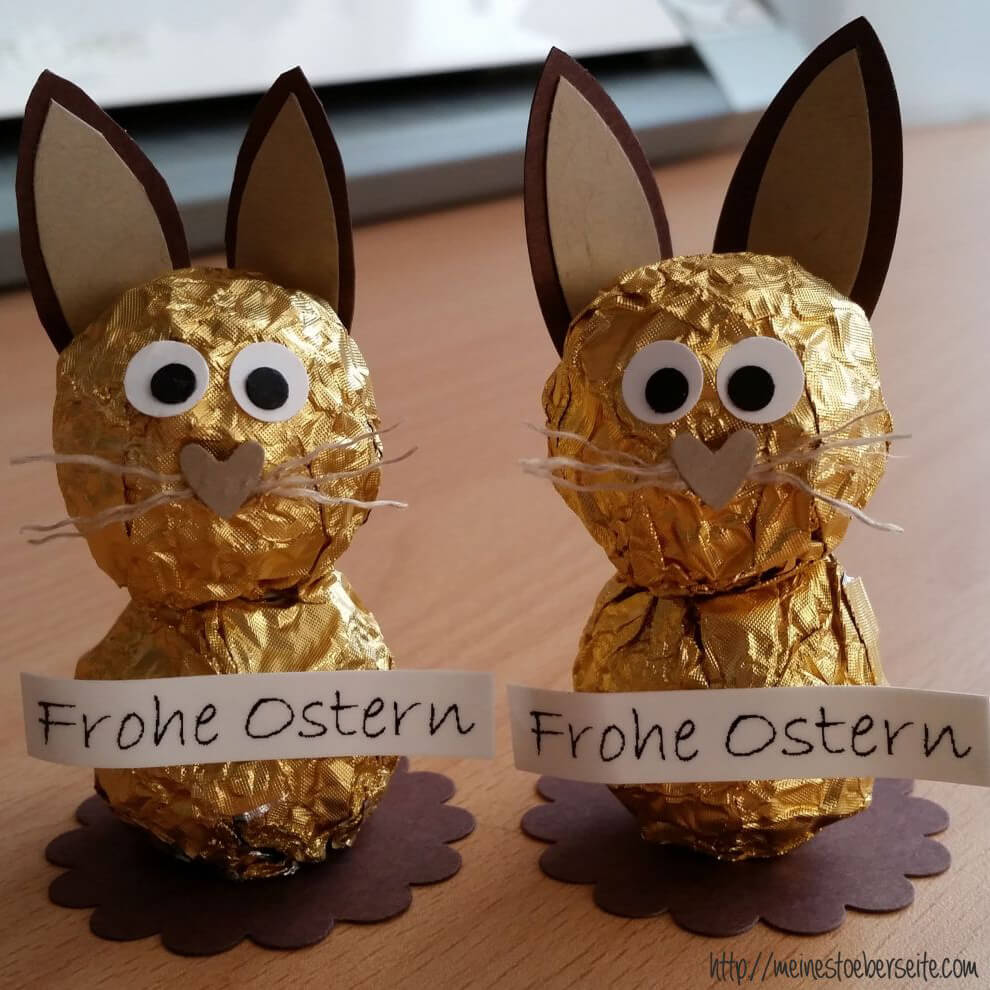 So, he liked our 10 simple and inexpensive gift ideas for Easter? We have homemade gift ideas, but of course we have fun too! In fact, to entertain children, include a egg hunt (do it! it's super fun !!). And we help you to elaborate the clues. Enjoy and click here to download the Collection of clues from Tempojunto. You receive the file in your e-mail, print it out and you can hide the eggs.