There are games that mark childhood! And the treasure hunt is one of them. So, taking advantage of Easter coming, we gathered in this post 10 Easter treasure hunt ideas. So, enjoy and get ready to play a lot at Easter and organize the best egg hunt ever!
01 – Treasure hunt with clues … on the eggs!
Have you ever seen those plastic eggs sold in party stores, in Elo 7 and even in the free market? So did you know that they can yield a super creative Easter egg hunt? Take a look at the idea released by The Seasoned Mom.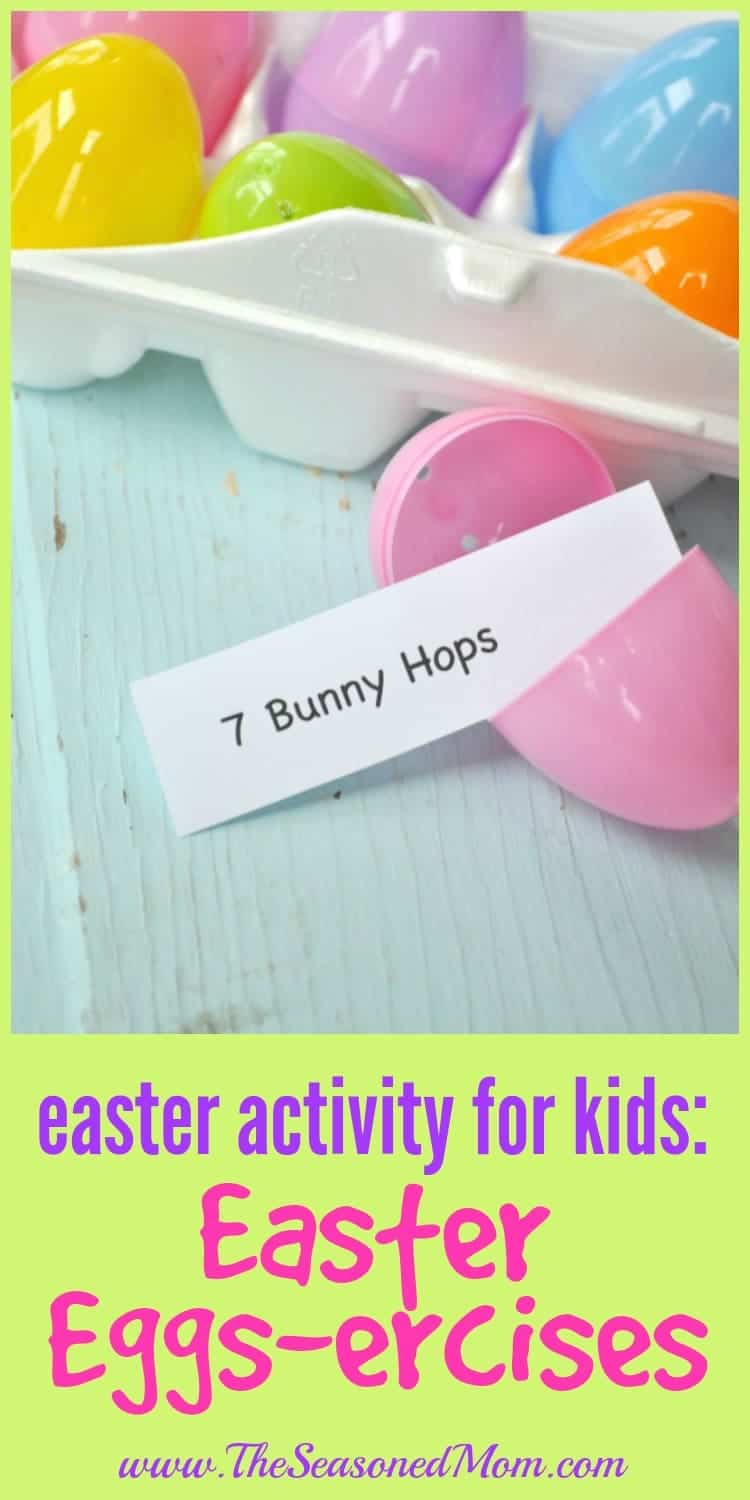 02 – Treasure hunt with colorful clues
Look at the cool idea of ​​The Good Housekeeping! Enjoying the same colored plastic eggs and still teaching small children about colors. Click here to see how the game is.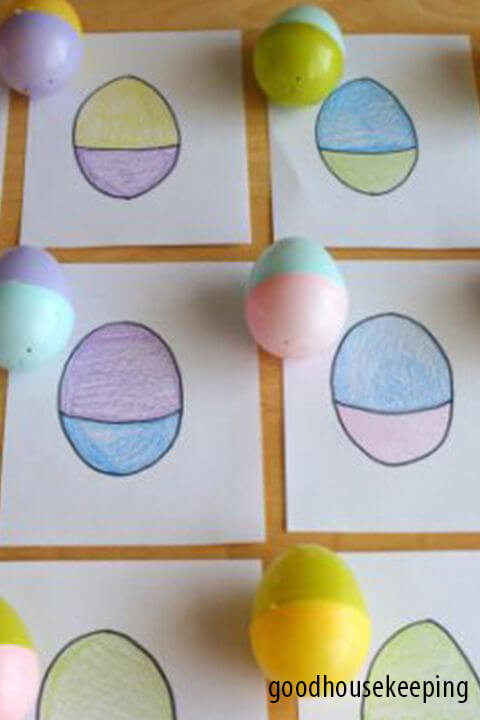 03 – Following the paws
For younger children, who still can't read the clues, a really cool option is this one from the Smart School House website. See how they made the paws and use your creativity to make the clues like that in your house or in the yard.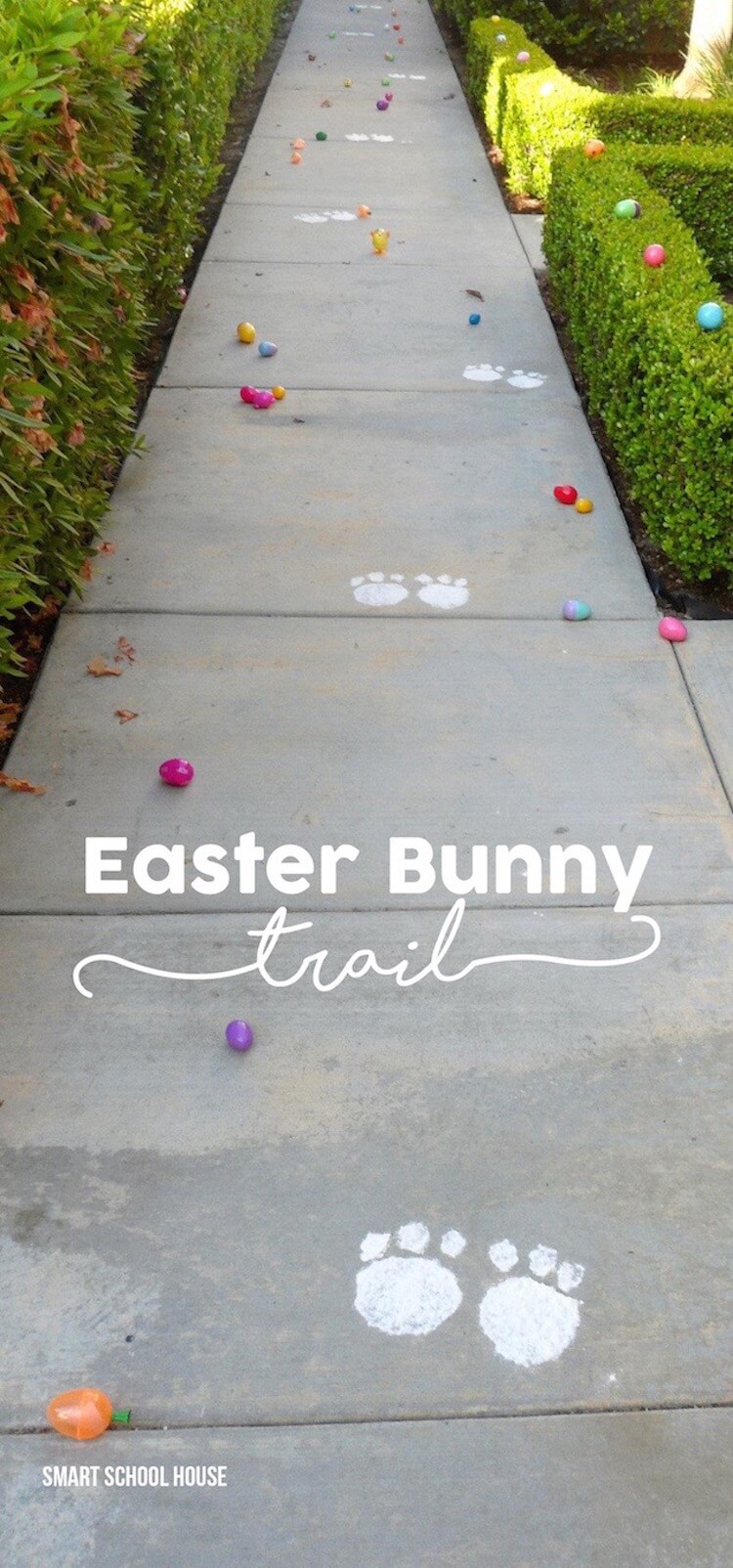 04 – Treasure hunt with drawn clues
Another option for the little ones, very simple and easy to do, is the one where you design the tracks. In fact, if you have children of different ages, ask the older ones to draw the clues and the youngest will hunt for eggs. So, everyone plays! This idea is from the Trucos de familia website. The site is all in Spanish, but if you need, there is always a Google translator to help you:)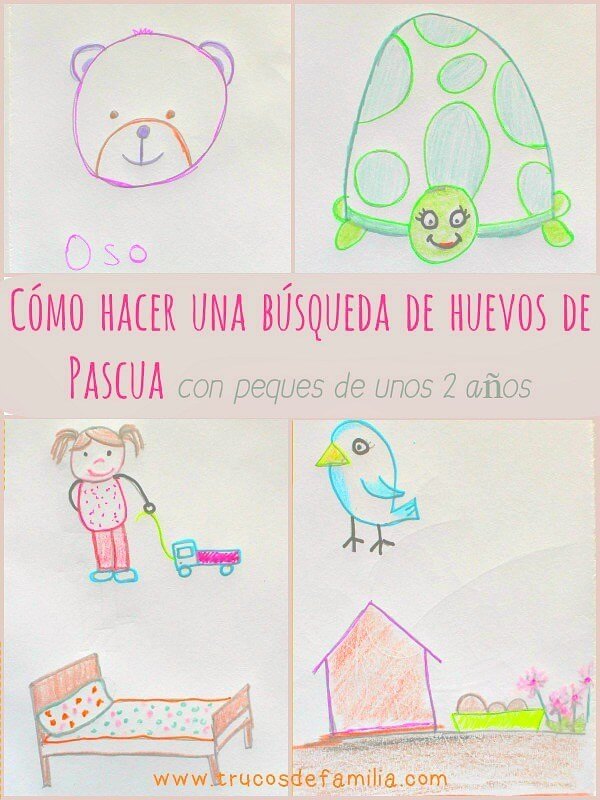 05 – Pirates Map
How many films and cartoons have you watched in which it all revolves around finding the lost treasure from and a map? Those yellowed maps, full of clues and in which, sometimes, even a piece is missing? So, do it like the How to build it website and create the map for your family's treasure hunt.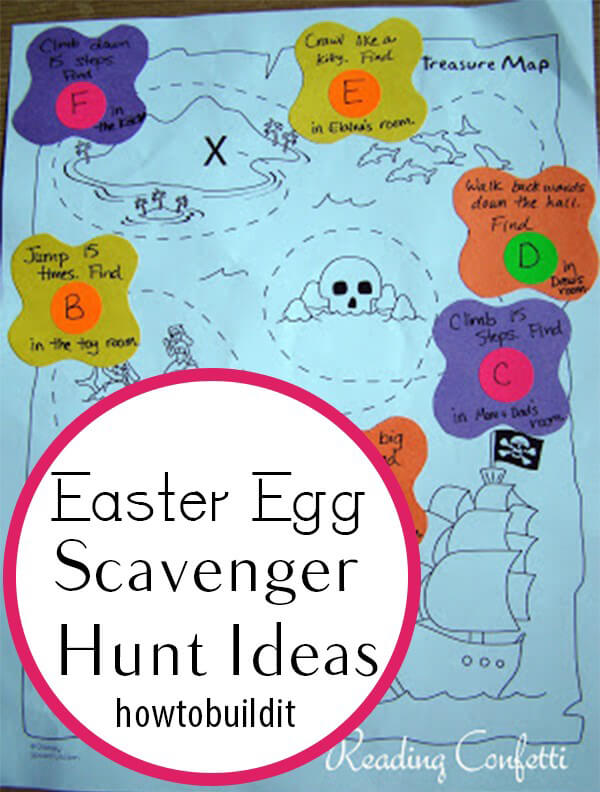 06 – Balloon treasure hunt
Lara Jane Townsend's pinterest is full of good ideas. And one of them is the treasure hunt using balloons. She is super creative and instead of putting each clue in a balloon she proposes a more fun and different way and find the eggs. Click here to see how she did it.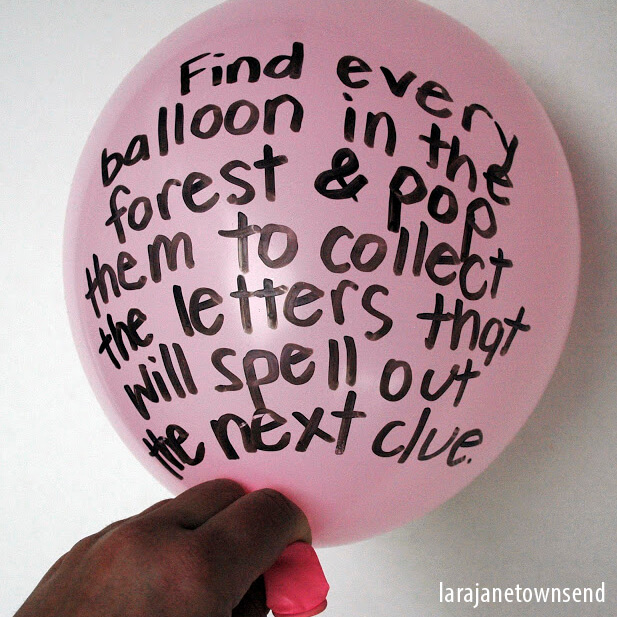 07 – Tracks … in the middle of the foam!
Besides being a fun treasure hunt it is a spree! Here, on the Momma's Fun World blog, hunting was done in the bathtub, but you can do it in the plastic pool or in buckets. So, what matters is to take advantage of the creativity of this idea and hunt the eggs in an unusual way!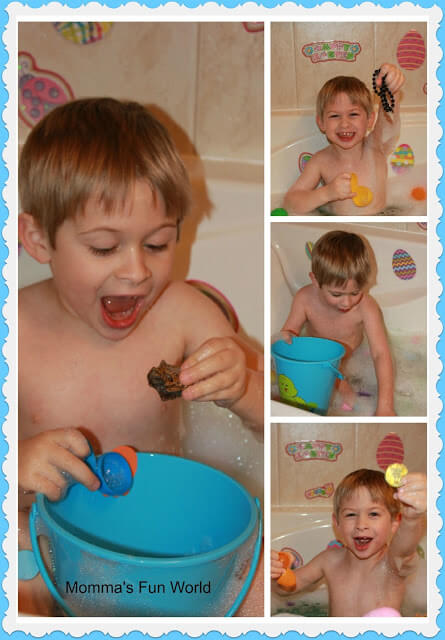 08 – Hunt for treasure or treasure!
First, prepare several treasures to distribute to children! It doesn't have to be a lot of eggs, they can be other treats they like. After all, the treasure hunt of the Studio DIY website is different. You will see that, in simple packaging, you can spread treasures around the house or the garden. It is a lot of fun! Look here.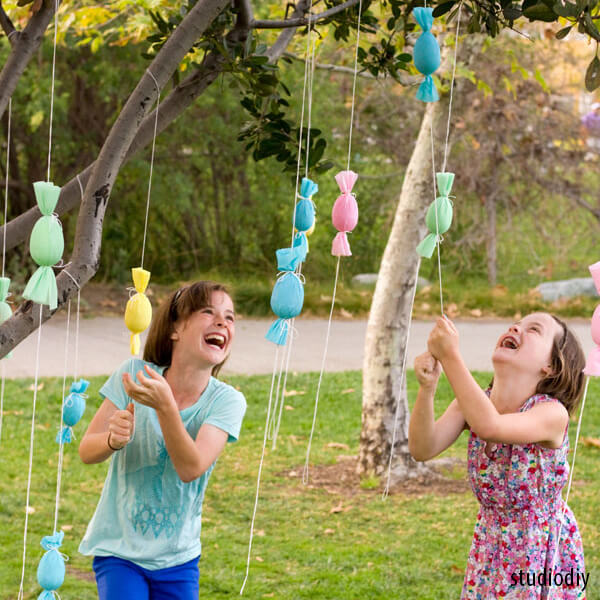 09 – Treasure hunt with signs
Easter came and there was no time to prepare anything, but you have a printer at home! So, this game is for you. A very practical treasure hunt that you can do at the last minute! See here on Pinterest from the blog Making our party the options of signs that you can use to play.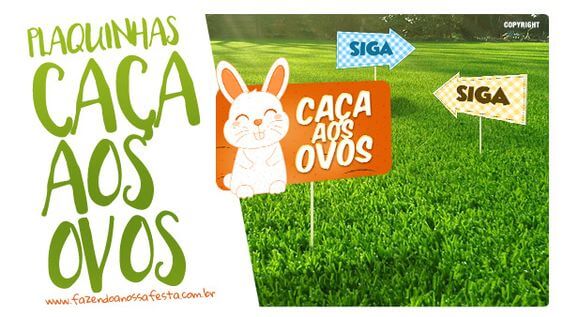 10 – Clues with puzzle
This idea takes just a little bit of work, but it is different, creative and children will love to join the treasure hunt with putting together a puzzle. Take a look at the blog post All Kids Network and enjoy playing a lot on your Easter!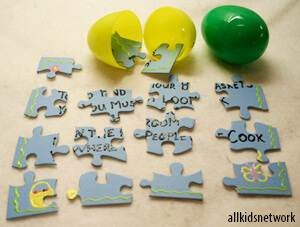 There's more here!
If you need to craft clues and don't have a lot of ideas, click here to download the Collection of Clues from Tempojunto. Just download, print and hide things around 🙂