Giving a gift to someone special or someone you've just met isn't always easy, but there are some tactics to make sure you don't go wrong. The first, and most important, is to identify the personality and find out what the person's passions are, right?
If you've already identified that the person you want to give a gift to is a fan of everything related to cinema, then you need to check the list we've prepared, with amazing gift ideas that will surprise and please anyone who loves the big screen. So here we go. Light, camera, action!
cinema sign lamp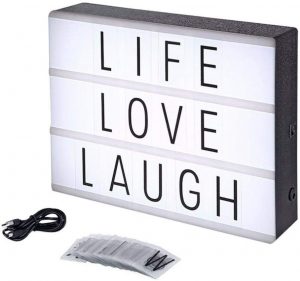 Anyone who is a movie fan probably likes to show this passion all over the house. So, bet on decorative items and pieces, such as this beautiful lamp that we selected in the photo. There are several different and affordable options.

Picture frame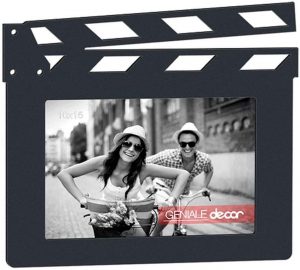 Put pictures of you and the person you are giving away to in a picture frame like this, shaped like a clapper board. Besides being a lot of fun, it will be personalized with the photos you choose.

remote control port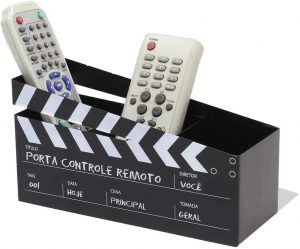 To decorate the TV room of a movie lover, every detail matters. Therefore, a control port like the one in the photo below will certainly please. Another one of those gifts that everyone would like to get, even if you're not such a fan.

movie director chair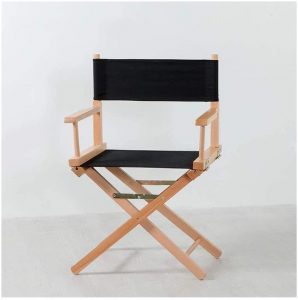 Who is the movie lover who never dreamed of directing a movie, right?! So give away a director's chair like the one we've selected.

Popcorn bucket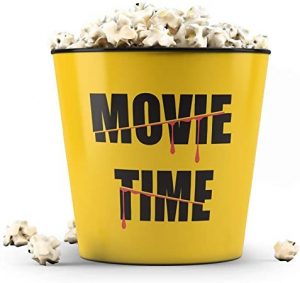 Of course, those who like movies also like good popcorn. You will find several options of popcorn buckets inspired by feature films and/or characters that were successful. So find out your friend's favorite movie and look for a custom popcorn bucket.

Popcorn Holder Cushion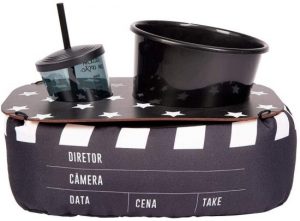 If you want to complement or choose a more complete item, then how about this amazing pillow, which comes with space to place the popcorn bucket and also the soda cup. Very cool, is not it?! I bet you want one too.

popcorn maker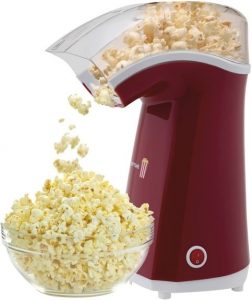 The popcorn maker can also be a great gift idea for movie fans. You will find several options, from the cheapest to the most sophisticated and expensive. Choose one according to what you want to spend and I'm sure your friend will love the gift.

decorative plates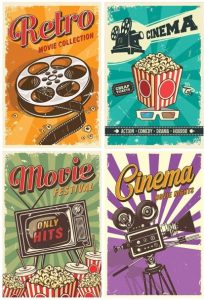 The decorative plates with the cinema theme are another cool gift tip for the movie fan.

Cushion Covers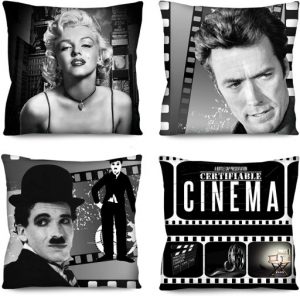 To watch movies at home and comfortably, you need many pillows. So, how about gifting the movie fan with themed pillows like these? In addition to being really cool, they add a touch of style and personality to the decor.

Wall clock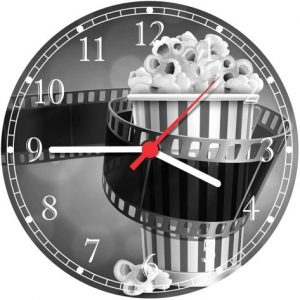 Here on the blog we always select the best ideas for you, with creative and fun gifts. Movie lovers will certainly enjoy having one of these on their wall at home.

T-shirt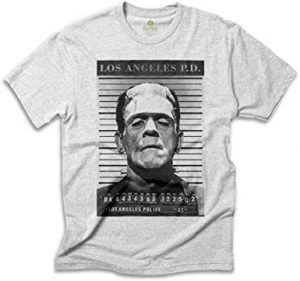 T-shirts are always great gift ideas, especially when they show the person's passion. So, look for options like the one we selected or look for a print that has a reference to some other movie or character that the person likes the most. That way you won't go wrong in the present.

Slipper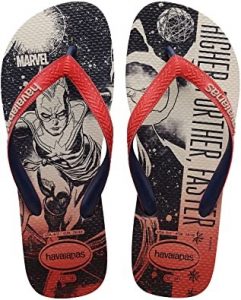 In addition to stamping the passion on the shirt, how about putting it in flip flops? There are several prints for slippers, so you can choose the theme to give someone a gift.

decorative ornament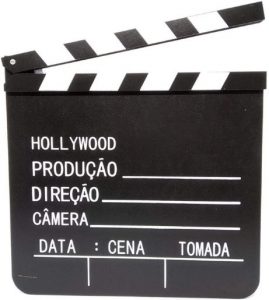 Cinema detail even in the decoration of the house! Idea for you to give a movie fan!

Music Box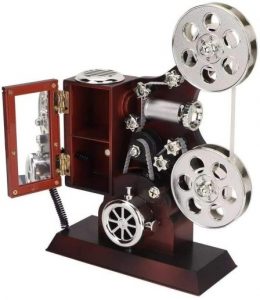 How about this music box? Very cool this gift! And it will still be a beautiful piece of decoration for the movie buff!

bookcase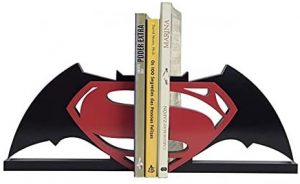 People who like to watch movies often also like to read. If that's the case for the person you're giving a gift, give them a sideboard like this as a gift. This piece can also be very useful for trimming Blu-Ray DVDs and so on. There are several models, choose what your (your) friend (a) movie fan likes the most.

Cellphone case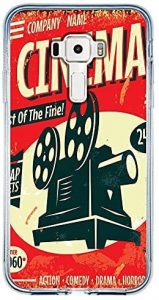 Cell phone cases are always welcome, aren't they?! So, for a movie fan, opt for a themed cape. In addition to being useful, it is very fun and easy to find. You just need to know if it's available with your friend's cell phone model.

Books
There are many book titles on cinema. Choose one that will please your friend (a) movie fan or one that (a) he (a) doesn't already have. We leave three ideas here for you.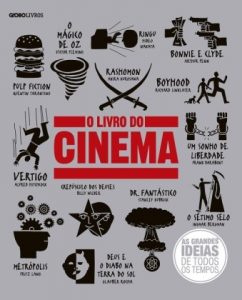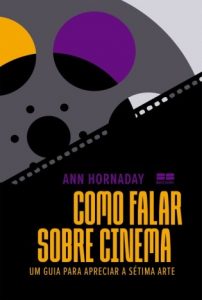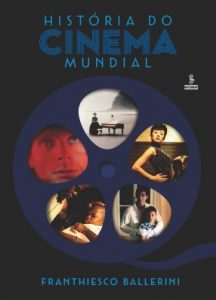 Keychain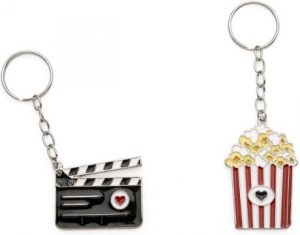 For those looking for a souvenir, a simpler gift, how about these amazing key chains? They are nice and very useful, after all who doesn't need a keyring? You also have the option to be your favorite characters, what will your choice be?

wall sticker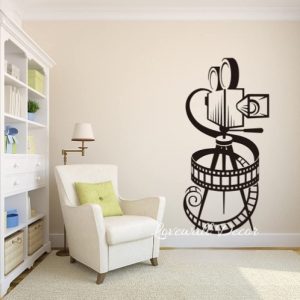 The wall sticker is a great idea for those who are decorating the TV room or even the bedroom. See how it gives a special touch to the decoration of the environment.

Door sticker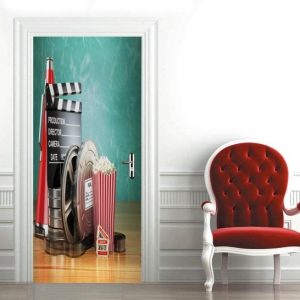 There is also the option of a door sticker. Look how charming the environment is!

Sweatshirt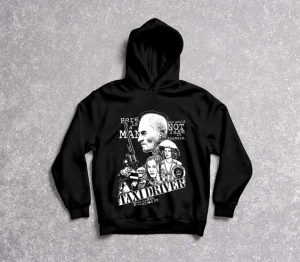 How about a sweatshirt for the movie fan? Just choose your favorite character and that's it!

Doormat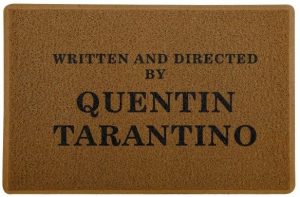 If your (your) friend is a movie fan, she probably also loves directors, and this doormat will be another very nice gift tip!

mug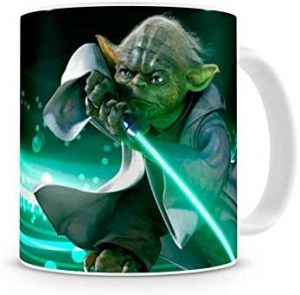 The mugs are great gift options for a movie fan! Just know which movie the person likes the most and that's it!

Films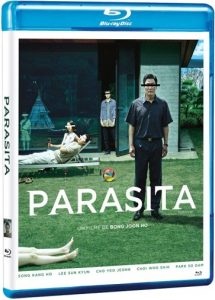 For the movie buff, award-winning or award-nominated films are great ideas to have at home! Choose the one that best matches the person's style and you're done!

Funky Pop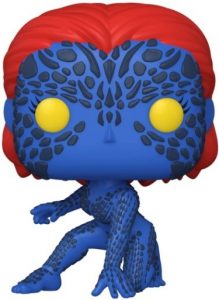 Funko Pop has a lot of character options, from different movies. What is your favorite movie fan friend? Or even yours?