With the hustle and bustle of everyday life, we often end up forgetting or not having time to buy a special gift for a friend or even for a relative. This does not mean that you do not care about the person and, to prove it, it is worth taking care of the late present.
Some say that it is not elegant or good tone to give a gift after the date or the anniversary celebration. However, depending on your intimacy with the person, what really counts is the intention. So, when giving a gift late, show that you were concerned with finding something with the look and face of your friend. Don't forget to put a card along with wishes for congratulations and an apology for being late. Be creative in the message, good humor is everything in those hours!
Favorite book
Our first idea is books. If your friend likes to read, try to find out which book he is craving for or a collector's book he doesn't already have. It is the type of gift that, for those who like literature, it does not matter if it is late or not.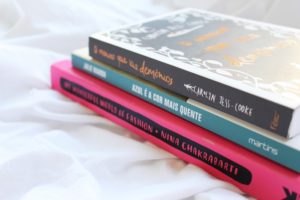 Favorite Series Blu-Ray Collection
Another great idea is the collections of favorite series. The list is immense with Grey's Anatomy, Criminal Minds, Orange is the New Black, The Walking Dead, Stranger Things and so on. Find out which series he likes to watch the most and you'll be sorry for the delay.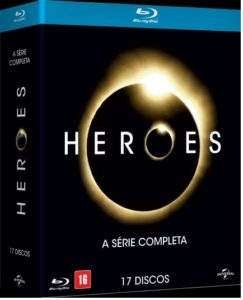 Favorite band CD collection
Still in this footprint of favorite items, let's move now to the bands. Anyone who is a fan of a specific band, always likes to win CDs, DVDs and Blu-Rays. It is worth researching the news of the band or collectors' discs to give a gift to the forgotten friend.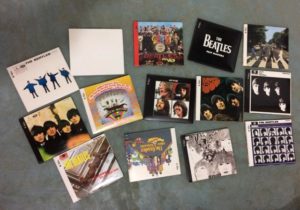 Nerd t-shirt
More fashionable than ever before are t-shirts with nerdy prints. Here you can find everything from new series to classic rock n roll bands. Again, the most important thing is to find out what your friend likes best to give something that has his face and style.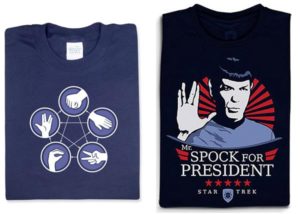 Favorite series sweatshirt
If you are in a winter season the gold tip is the sweatshirts. Just like t-shirts, you will easily find blouses with prints of series, films, bands and etc.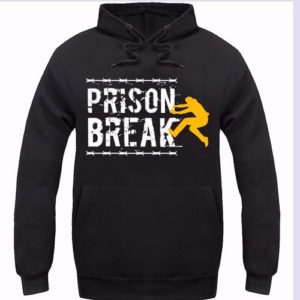 Football team items
Not everyone likes it, but it is true to say that the vast majority of Brazilian men like and follow football and have a team at heart. If it's your friend's case, look for items like cups, watches, towels, or even a shirt from the football team he supports.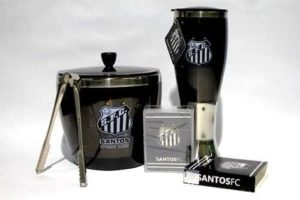 Kit for barbecue grills
Now let's talk about that friend who enjoys getting the crowd together for a barbecue. This one will probably enjoy winning a barbecue kit. In addition to being a creative gift, which has everything to do with your friend, it does not usually cost the eyes of the guy.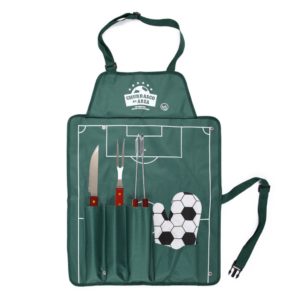 Brewing kit
Everyone has a friend who enjoys a beer, but some really like to enjoy the drink in a deeper way and even study the types and variations of beers, whether craft or not. In this case it is worth betting on a kit like the one in the photo below.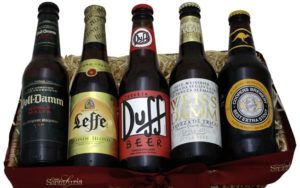 Whiskey kit
Or, if your friend is the type who prefers a whiskey, the tip is to gift a kit like this, with the bottle of your favorite drink and the cups. Maybe he invites you to toast together.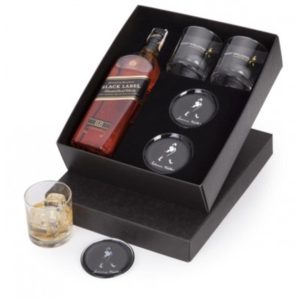 Mini golf game with cups
This is a super cool and creative kit, for those who enjoy golf (or not) and also appreciate a good drink. You can spend time and make conversation while having fun with this "toy".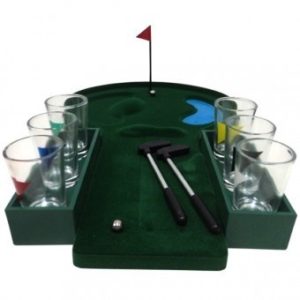 Creative bottle opener
Another cool idea for cachaceiros friends and drink lovers, There are several physical and online stores that sell fun and different bottle openers for you to give a friend a gift, even if the date has passed, and without spending a lot.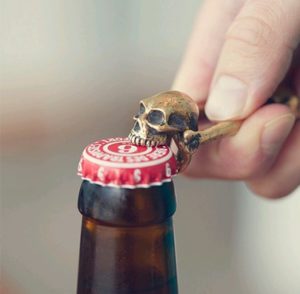 Chocolate box
Let's agree that chocolate is practically a worldwide passion and, for that reason, we can say that the vast majority of people like chocolate. This is the kind of gift that everyone likes to get, whatever the date. A great candy to erase any forgetfulness.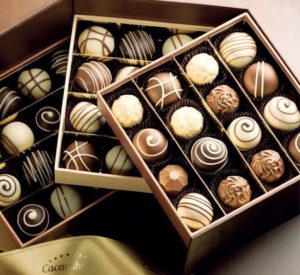 Perfumes and beauty items
To vain men, who are always well-shaved and smelling, take great care in choosing perfume or items such as shavers, lotions, etc. This type of product is also used throughout the year and it is always necessary to renew the stock.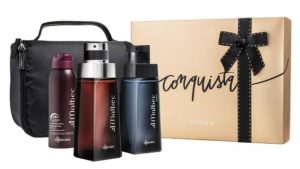 Instrument-inspired items
This suggestion is for those who like to play instruments or are simply passionate about music. How about this key ring or that different mug with the guitar neck.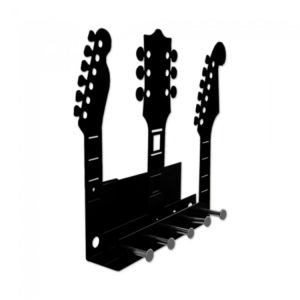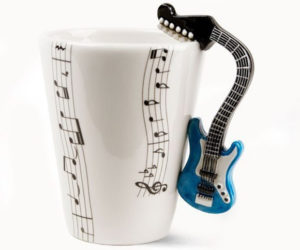 Speakers
Speaking of music, how about making up for lost time with bluetooth speakers? It is a very nice suggestion also for friends who like to listen to music everywhere and at any time. These boxes are very powerful and can even liven up that Sunday barbecue.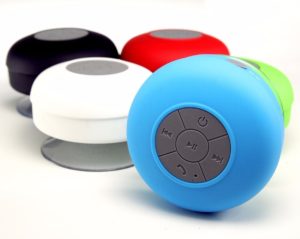 Items for those who go to the gym
Friends addicted to the gym or those who need extra incentive to work out may like to get a kit like this, with deodorant, towel, cosmetic case and so on. You can also include cocktail shakers for those who use supplements, protective gloves for hands and so on.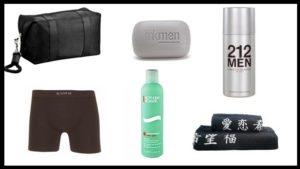 Automatic mug
A mug may seem like a dull gift, but a mug that mixes the liquid on its own is pretty cool. A great gift idea for friends who like a latte.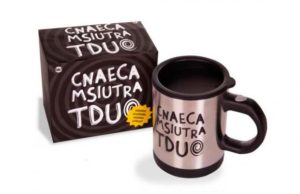 Coffee machine
Speaking of coffee, how about surprising your friend with a gourmet coffee maker. That way he can have at home the favorite drinks that he can usually only buy in cafeterias and bakeries.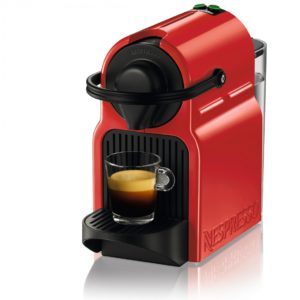 Car Accessories
For those friends who are passionate about cars, try to find a cool accessory. The one in the photo below is a type of trinket holder, perfect for family cars or those who work with the vehicle.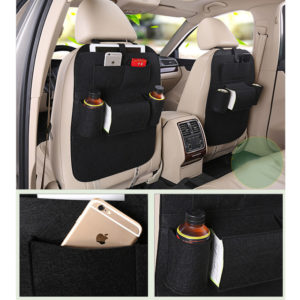 Sneakers or sneakers
Or how about making your friend more stylish with a new sneaker or sneaker. The tip here is to try to observe the styles and models of shoes that he likes to use and bet on something similar. The excuse for the delay may be that you were looking for something that really looked like him.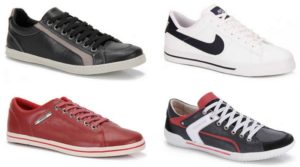 Wristwatch
Among the fashion accessories that men like and wear the most are wristwatches. Even if he already has one, he will certainly like to have a new one to vary or match the clothes.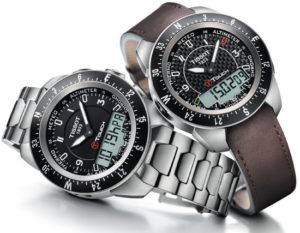 Sunglasses
Another very useful accessory is sunglasses, especially if it is in the summer, the time when glasses are most used and necessary.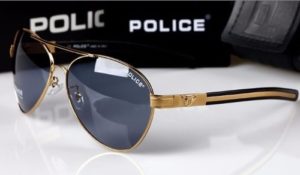 Men's wallets and / or purses
This is a great late gift idea, where you can put the apology card inside your purse or wallet, so that it can only be found when you use it.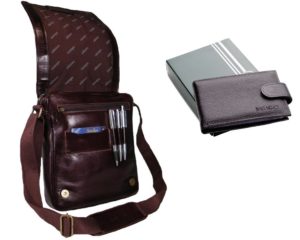 Suitcase
A travel bag is a great gift for a friend who likes and is always traveling. Complement this with a book about a country that you know he would like to visit and he certainly will not mind your delay or forgetfulness.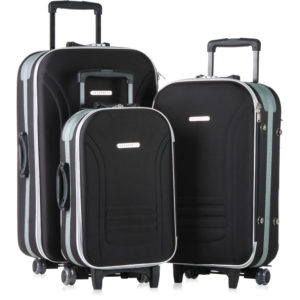 Headphones and neck pads
And to finish our list, how about headphones and neck cushions. These gifts are also great options for those who like to travel or to help their friend have more moments to relax.