The Easter egg hunt is an event here at home. Carol has always liked treasure hunting and Gabi goes the same way. So much so that I research a lot of different ways to make this game and even made the post 10 ways to play treasure hunting. Just like you already have a post with the hunt I did last year, using the Tempojunto Track Collection. Yes, we have a collection of clues ready to make life easier for those who don't have time.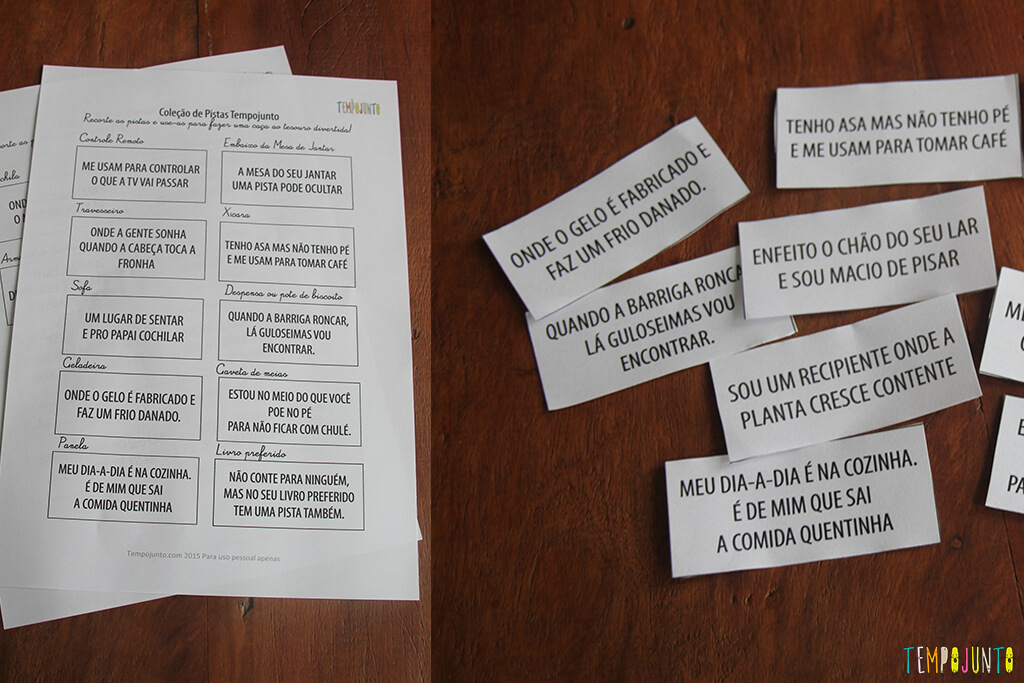 Let's start by talking about small children!
As Gabi still doesn't know how to read, the type of tip above doesn't work for her. But that doesn't mean that hunting can't be fun!
The first step is to decide whether or not you are going to enter the Easter Bunny costume. I say decide, because not everyone likes to bring their imagination to life and do things like simulating Coelho's visit at home. I confess that I do everything. From the tooth under the pillow to the video showing Santa Claus at home, I try to stimulate as much as possible this phase of magic in which children really believe in the tooth fairy.
Therefore, whoever hides Gabi's eggs, here at home, is the Easter Bunny. We leave a pot with carrots and water on the floor and he leaves his footprints on the floor and the bitten carrots as evidence of his passing.
The footprints are laid with three fingers wet with water and immersed in the coffee powder. Bringing the three fingers together (index, ring and middle fingers), they look like a paw. Here at home, the footprints start in the elevator …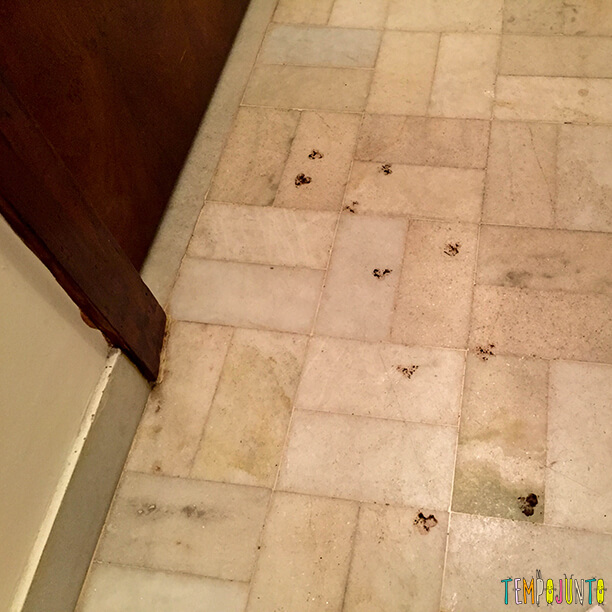 … go through the door …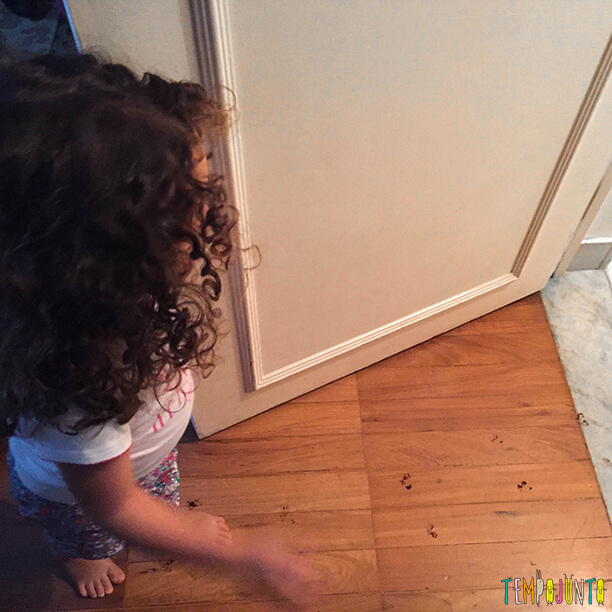 … and arrive in the pot where the bitten carrot was.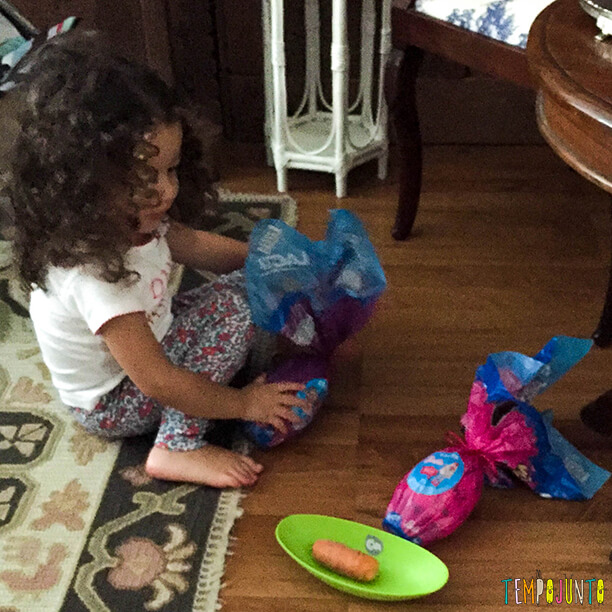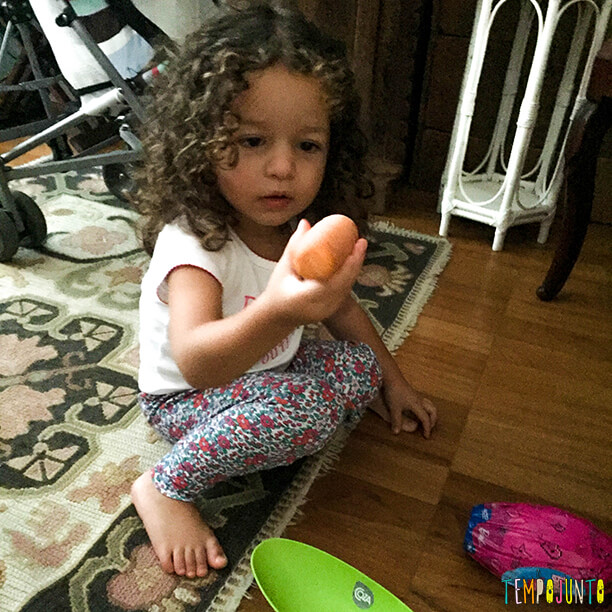 As the Rabbit is very naughty, he left other eggs hidden.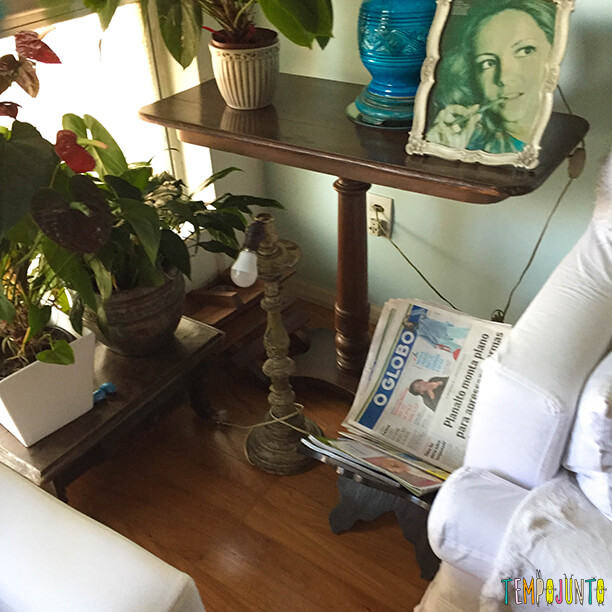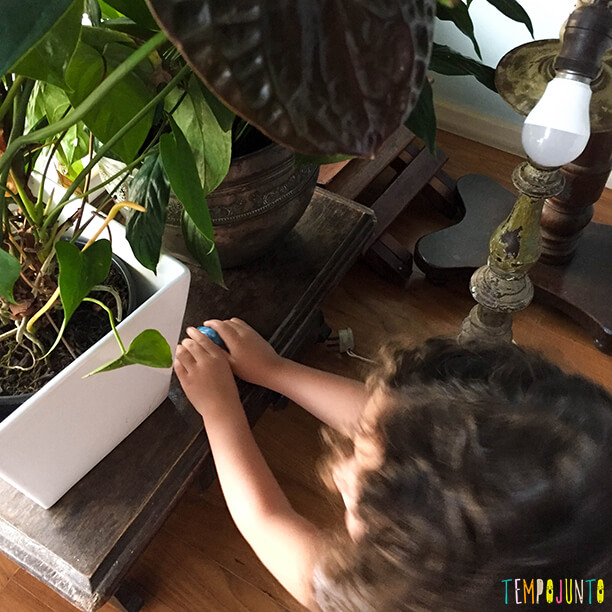 Meanwhile, with Carol, the Easter egg hunt that involves clues is the biggest hit.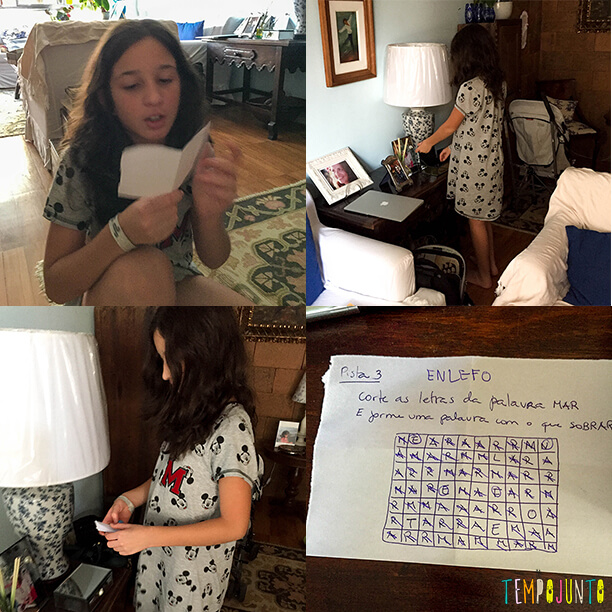 To involve Gabi, it is likely that this year I will go on a treasure hunt with photos, which even Patcamargo did not teach in the video below.
If you liked this post and don't want to miss out on our next suggestions, sign up to our list to receive our weekly email newsletter. It's free.