Ramones, Iron Maden, ACDC, Metallica, Sepultura, Black Sabath. Names that are very familiar in your home, thanks to your father. He makes a point of listening to the songs and may have already taken you to a rock concert.
This rocker dad deserves to get a gift that has everything to do with him. Did you beat the doubt? Do not despair, because there are 20 suggestions below to give on this Father's Day:
Rock and Roll T-Shirt
Let's start with something simpler, a shirt with a really cool rock print. You can also choose one of his favorite band.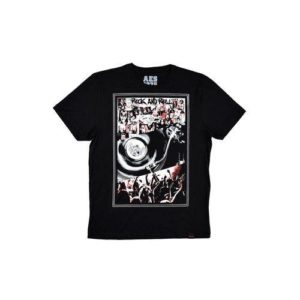 CD Iron Maiden
If your dad doesn't have it yet, he'll love an Iron Maiden CD, Book of Souls.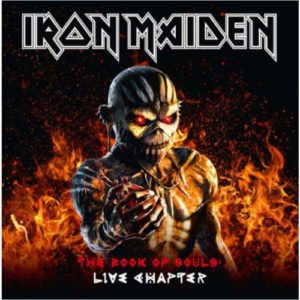 You Rock Cushion
For your father to take that nap on the couch, because he rocks.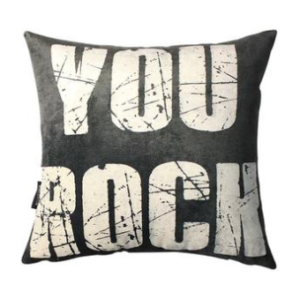 Cellphone case
A cell phone cover to match your dad.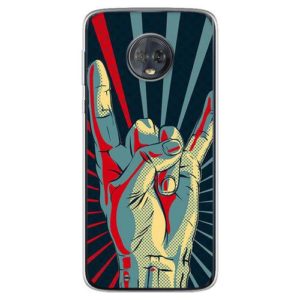 Coffee and Rock n'Roll Travel Cup
Your father will drink coffee in style from that cup. The cool thing is that you can take it everywhere.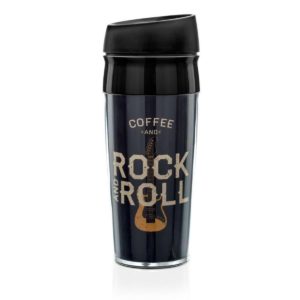 Leather jacket
This leather jacket will make your father look better. It's kind of expensive, so you'll need to spend a little.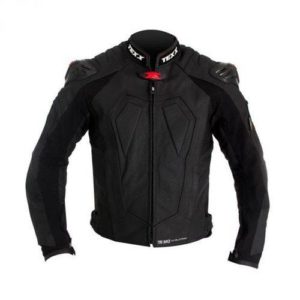 Perfume Black XS
Giving perfume is very personal, so you need to know if your dad will like Paco Rabanne Black XS. One thing is for sure, the packaging is rock.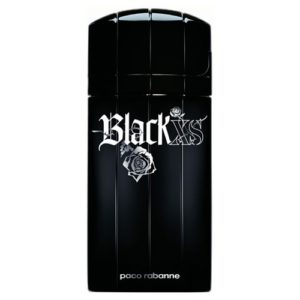 Leather Rock Sneakers
Continuing in the rock style line, a very beautiful leather sneaker will make your father's feet.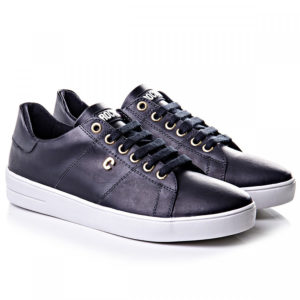 Funko Slash
If Guns n 'Roses is on your dad's favorite bands list, this Funko doll from Slash is a really cool gift.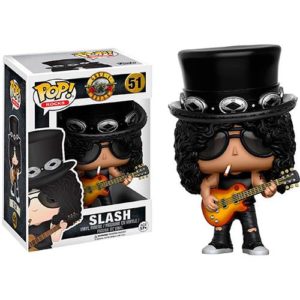 Rock Skull Mug
What is your father's rock level? It's for that skull mug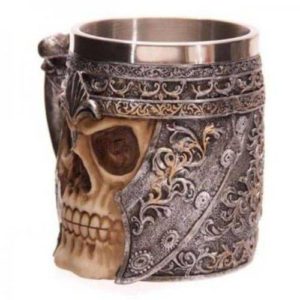 Or something not so scary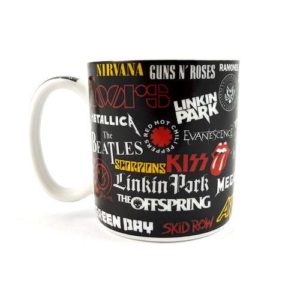 Keep Calm and Rock 'n roll Apron
Lover of rock and good food. An apron that translates well who your father is.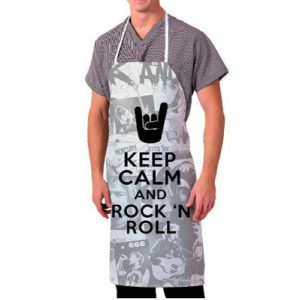 Wall clock
For your father to know the time, a wall clock 'n roll'.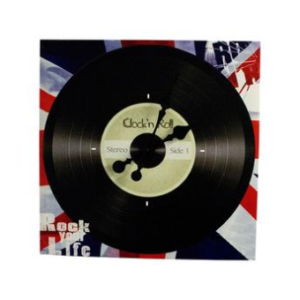 Mini system
Your dad will listen to his favorite songs with quality with this mini system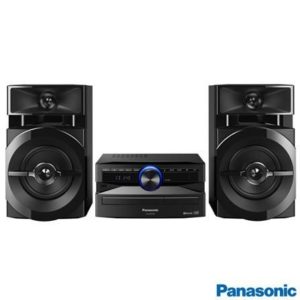 Guitar Hero game
If your dad wants to have a guitar, but doesn't know how to play, he'll like to pretend to be a rock star on Guitar Hero. And you can compete whoever scores the most points.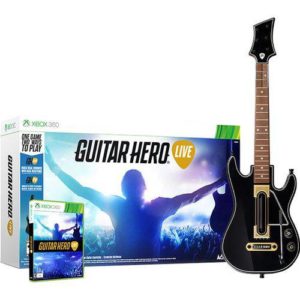 Rock Star Meat Board
Your father will even do a guitar solo while cutting the meat for the barbecue with this board.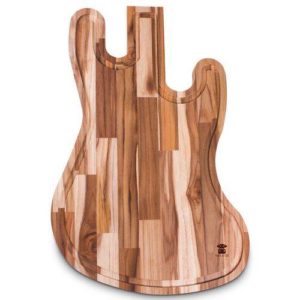 Rock 'n Cook kitchen set
Add the board to a set with pots, opener, fork, spoon and your father in the kitchen and wait to see if it doesn't rock.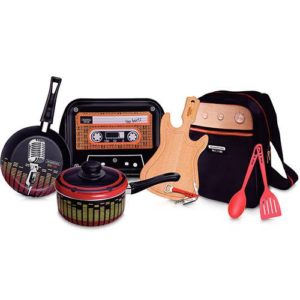 DVD Pink Floyd Special Edition
Box with 5 DVDs of Pink Floyd in special edition will make your father have fun for a long time.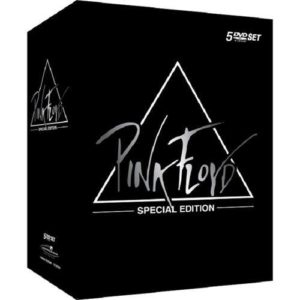 Sunglasses
Rockers wear sunglasses, so does their father.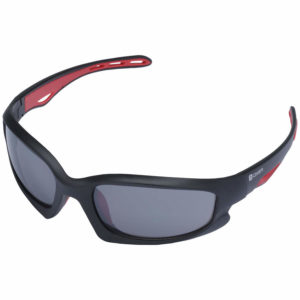 Rock n Roll object holder
In case you can't afford to spend a lot, this wooden object holder is a nice option to show that you remembered your father.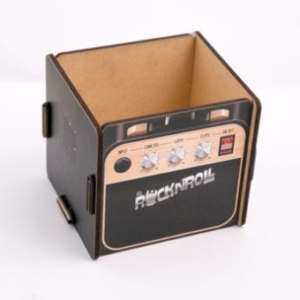 Hall of Fame Live DVD Box 1-9 volumes
A 9-volume box with the biggest rock hits of all time, concerts, backstage, rehearsals. Your dad will like it and it's not that expensive.