The first year of dating is always very special for any couple and, therefore, most people are concerned with choosing the ideal gift. If you want something that goes beyond material gifts, like clothes, shoes and perfumes, we have created an incredible list with 20 creative ideas to give to your loved one.
Box of flowers and chocolates
Florists offer incredible options for very romantic gifts, ideal for the first anniversary of dating. See how beautiful this option is full of chocolates, flowers and also a beautiful little chain.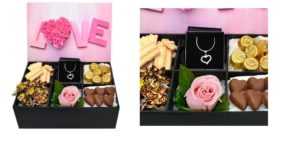 Bouquet or flower pot
A bouquet of flowers is able to melt the hearts of most women and also some men. If your girlfriend is very fond of flowers, maybe she would like to win a vase with flowers, which she can take care of and cultivate as well as your love.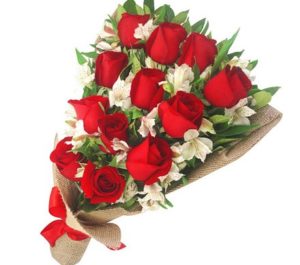 Craft beer kit
For beer lovers, there are also very romantic drink options. Look for handmade and different options, so you can toast, celebrate and experiment together.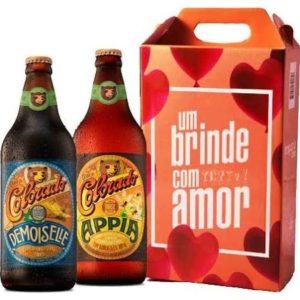 Personalized wine and glasses
Perhaps you and your boyfriend would prefer to celebrate by toasting with wine. Choose a special bottle and personalized bowls. Thus, your love will keep the cups as a reminder of that date.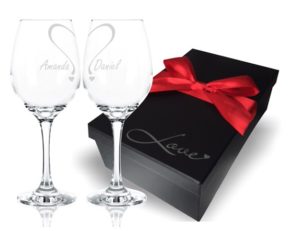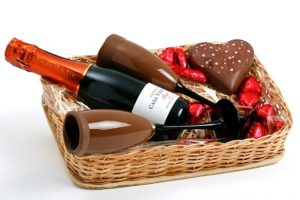 Romantic Basket
The cool thing about the romantic basket is that you can make your own way, with the things your love likes most, and guarantee an unforgettable celebration. What usually cannot be missing are the couple's favorite drinks, chocolates and cookies. If the chosen drink is wine, combine it with a cold and cheese board.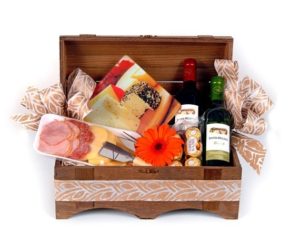 Personalized mugs
The first anniversary of dating also deserves gifts that will be used on a daily basis and with the memory of that date. You can customize beautiful mugs and use them in your kits.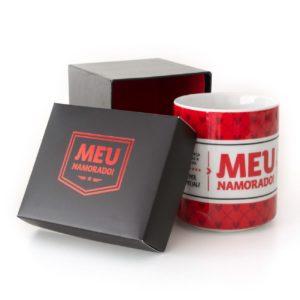 Custom cushions
Do you want your love to sleep always thinking about you and hugged with a memory of you? Then give him / her a personalized pillow, with your photo and phrases that make sense for the relationship and the couple's story.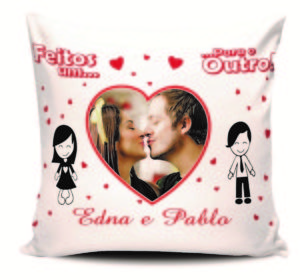 Neck cushions
A cool option for lovers who love to travel are these neck pillows. Look for a fun print, like the one in the photo below, or have it personalized. Travel will become much more comfortable with a kit like this.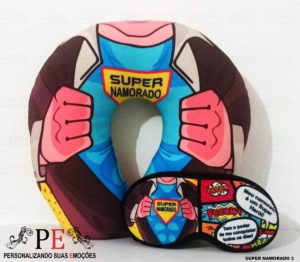 Popcorn holder cushion
This idea is perfect for those who love watching movies together. This comfortable pillow, with support for popcorn and also for glasses, still has an embroidered declaration of love. Cool, don't you think ?!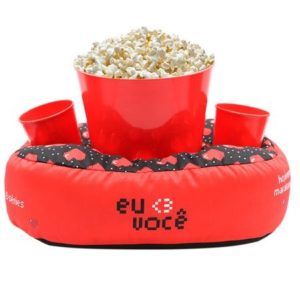 Jewels – rings and / or chains
These chains are pretty cool and some couples have already replaced the dating rings for them. If you prefer something traditional, how about giving your love a commitment ring.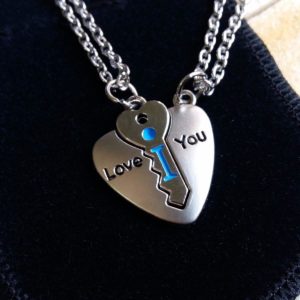 Romantic lamp
How about a beautiful lamp, to illuminate the dreams of your love? There are several legal options that are easy to find in a variety store or on the internet. You can also venture out and make a beautiful lamp yourself.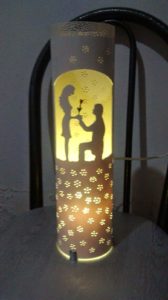 Digital Picture Frames
For couples who like technology, how about a beautiful digital photo frame? Choose the photos of the best moments that you lived during that first year of dating and let it be programmed to surprise your boyfriend (a).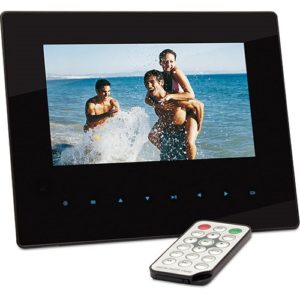 Photo album
A much more affordable gift, but also full of love and feelings, are the photo albums, which you can make and personalize yourself. Place the photos in order to tell your story and the main moments lived during this 365 days.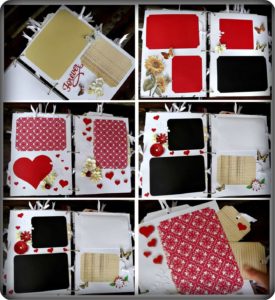 Romantic frame with love story
These paintings are super creative and will look great in decorating your boyfriend's or girlfriend's room. Notice how he tells the story of the couple. Pretty cool, don't you think ?!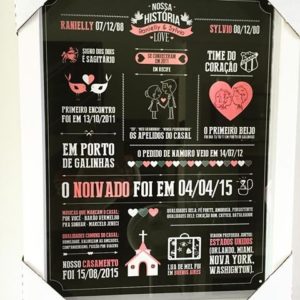 Completing T-shirts
Couples T-shirts are great gifts for a year of dating, a real proof of love. But if you prefer, you can give a regular t-shirt with the couple, so they can use it on a daily basis.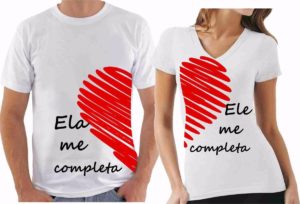 Seduction game
Love and seduction games are great for spicing up the relationship. Prepare a surprise to celebrate the first year of dating and use a game like this to make the celebration more fun.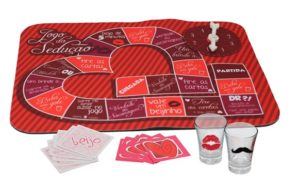 Romantic dinner
A romantic dinner alone is an excellent gift. Take your loved one to a place that you always wanted to meet and that is very romantic or prepare something at home. Although it is not a physical gift, it is something that will remain forever in memory.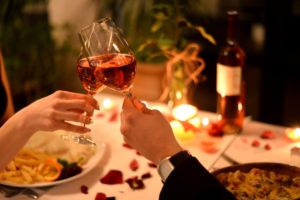 Romantic trip
Another way to surprise your loved one is by planning a trip for two. If the holidays are far away, plan a weekend in a nearby location, such as a country town, for example.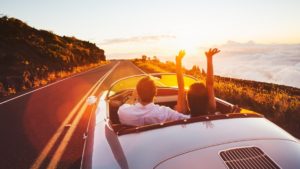 Comics with the couple's story
This Gibi idea is super cool. You can have your story printed by photos and some lines.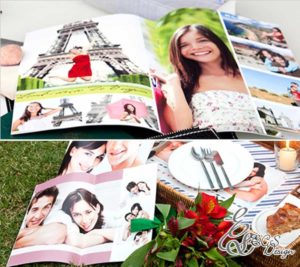 Box of 5 senses
A box with a gift that sharpens the senses is a very creative and fun idea to give as a gift to your loved one. This gift will help make the holiday even more special and unforgettable.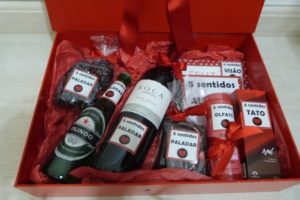 So, do you already know what gift to give to your boyfriend or girlfriend? Leave your suggestions, ideas and comments here on our page and help our readers to find the ideal gift.