Called by some the new "The Beatles", the boyband was formed during a British reality show, comprised of musicians Louis Tomlinson, Harry Styles, Liam Payne, Niall Horan and Zayn Malik. Despite not being number one on the show, the band quickly gained worldwide fame, releasing two very successful albums: Up All Night in 2011 and Take Me Home in 2012.
If you know someone who is a fan of musicians and wants to give a special gift and surprise that person, you've just found the right place. We've prepared a list of 23 product ideas inspired by the band. Check out!
One Direction pendant chains
Let's start with these beautiful chains, the ideal gift to surprise a One Direction fan. You will find them on online stores easily and also on official band stores. Whoever receives this gift will certainly never take it off their necks.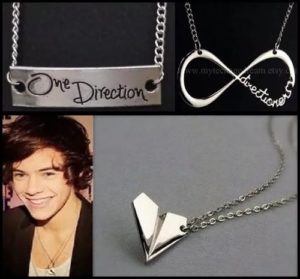 One Direction Bracelets
Another suggestion to impress any fan of the band are these beautiful bracelets. You just need to choose the color that best suits the person you are going to give. Cool, don't you think?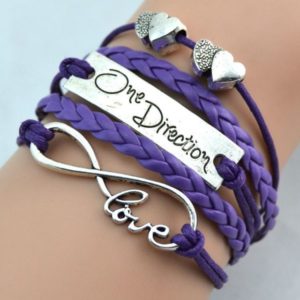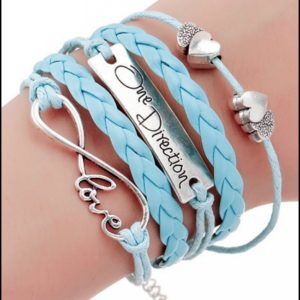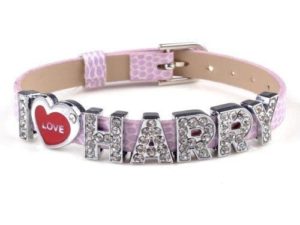 One Direction Headphones
The band's success is such that you will be surprised by the amount of products. Look how amazing these custom headphones are. The perfect gift for a fan to listen to their music. boyband favorite.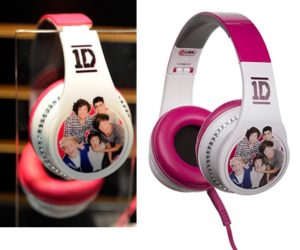 One Direction cap
The band's caps are also really cool. There are several stores that customize caps, but you can also find models in stores that sell official products of the band. Regardless of which option you choose, you can be sure that the person receiving the gift will love it.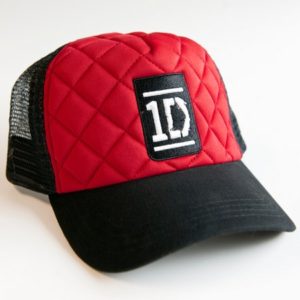 One Direction dress
See how beautiful this dress is. It's a childish model, perfect for girls who are in love with the band.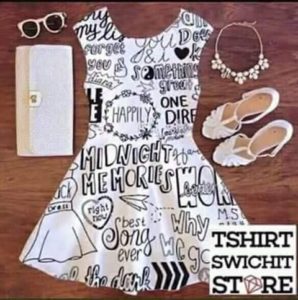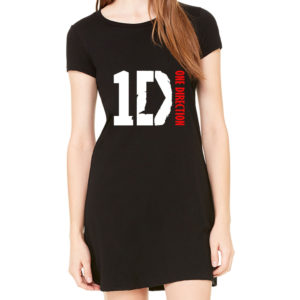 band shirt
For fans of all ages and sizes, you'll find dozens of t-shirt models with the band's print. Whether it's a man or a woman, all you have to do is get the size right and choose from so many different models.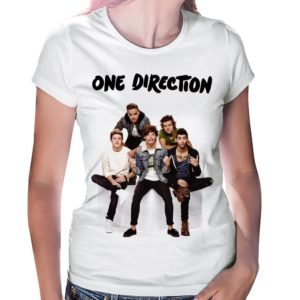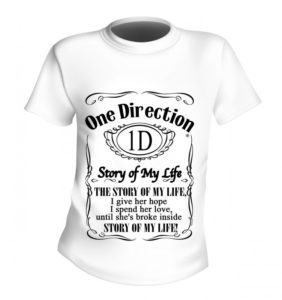 band sweatshirt
The hoodies are also really cool gift options and there are also models of all kinds. An excellent gift idea for the coldest times of the year. It is sure that the person will use it all the time.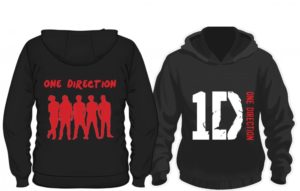 One Direction bag or backpack
The band's school bags and backpacks are also pretty easy to find. Any fan will love to parade one of these around the school. You can bet it's a great gift to surprise and delight boyband fans.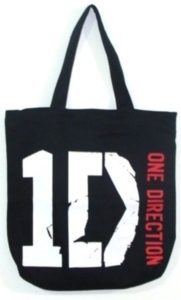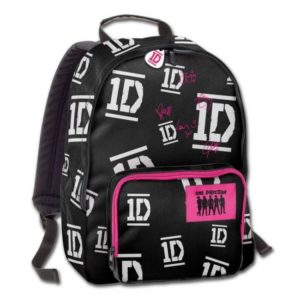 One Direction Perfumes
The band has even launched a fragrance line. Choose from the options "For You", "Between Us", "That Moment" and "You and I". There are many Brazilian stores that sell the band's perfumes and you will have no difficulty finding them.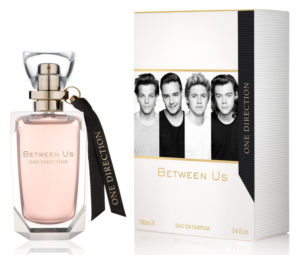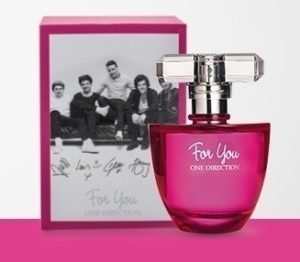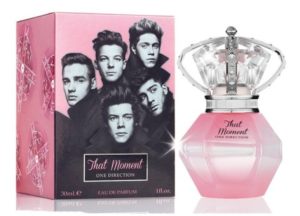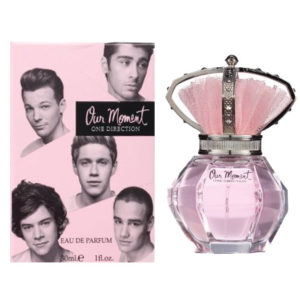 All Star One Direction Tennis
See how beautiful these custom sneaker models are. It will also be very easy to find in online stores and perfect for storing a One Direction fan. I bet whoever receives the gift won't want to change shoes anymore.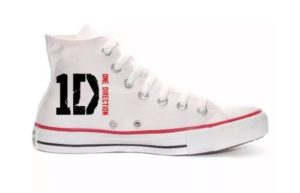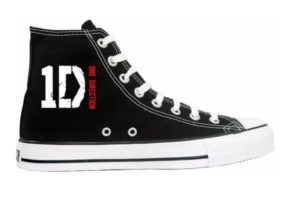 cell phone case One Direction
Cell phone cases are also great gifts as everyone uses them these days. Find out what the person's cell phone model is, so you don't run the risk of making a mistake in your choice. Some stores make custom cases. A great idea to surprise.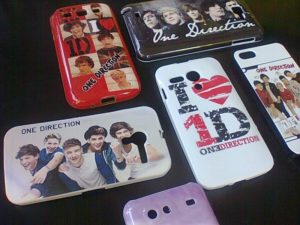 One Direction mouse pad
A simpler idea, but also a cool one, are mouse pads. You can even assemble a kit, with several items of the band's products, if you want to give a more enhanced gift.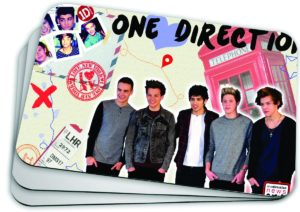 One Direction Decorative Cushion
Cushions are perfect to help decorate a fan's room. See the options we find in online stores. It's one prettier than the other and certainly a One Direction fan will love this idea.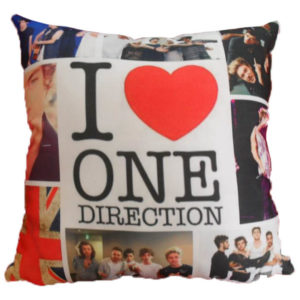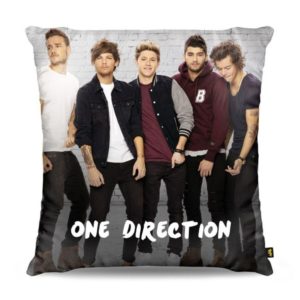 Decorative band frame or poster
Speaking of decorative items, how about posters or paintings? It's very easy to find and you can even have it printed in a printer and framed. All this work and care in preparing the gift will be noticed, you can be sure.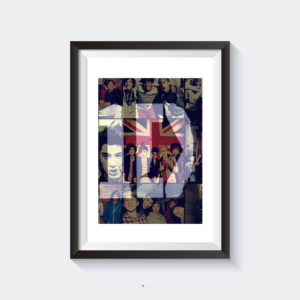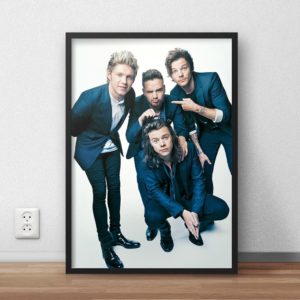 One Direction mug
Personalized mugs are also a great idea. After all, it's much nicer to have breakfast with a mug with a print of something we love, isn't it?!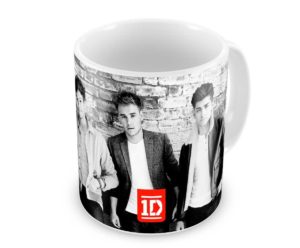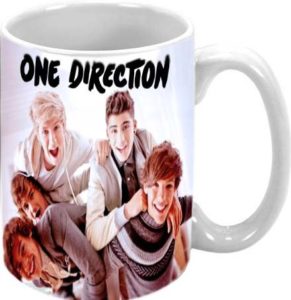 Notebook with band cover
For students or those who use notebooks on a daily basis, a good tip are notebooks with cover inspired by the band.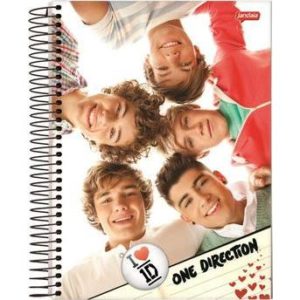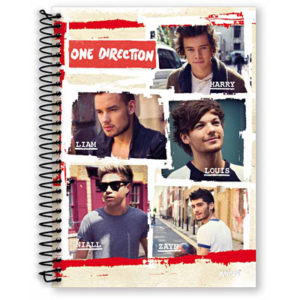 One Direction Keychain
Or how about the keyrings? They are very simple gifts, but everyone uses a keyring, whether it's for organizing the keys, or for the zipper of bags and suitcases. He could be part of that band-inspired product kit.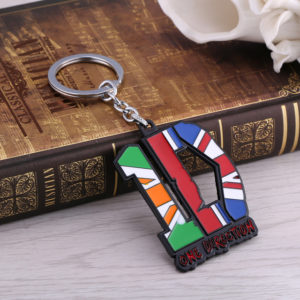 Band members' dolls
This is a gift for anyone who is really passionate about the band. Find out which person's favorite member to hit the nail on their gift. Who knows, maybe she gets excited and collects?!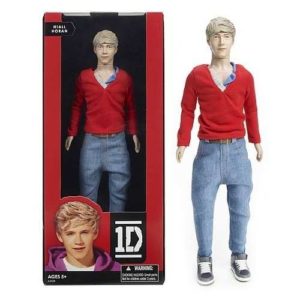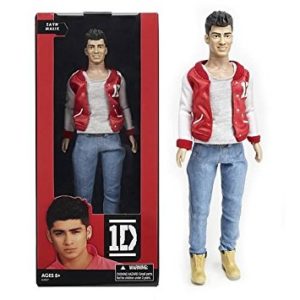 One Direction bedding
Another cool gift for the most fanatical is bedding. After all, it's really cool to have a room fully decorated with something we love and that has everything to do with our personality.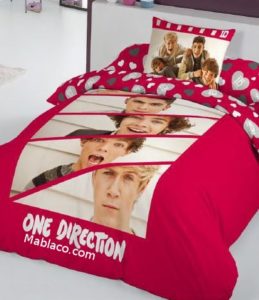 One Direction Glasses Frame
Tell me if these glasses frames aren't beautiful. There are also options for the band's sunglasses, which are amazing.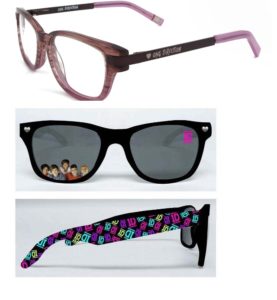 One Direction wristwatch
How about this beautiful wristwatch with the band's symbol? The product is beautiful, but it needs to be ordered from foreign stores, so plan to buy in advance.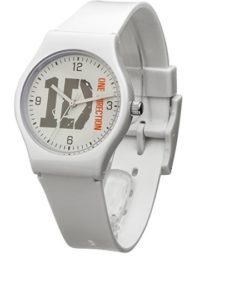 One Direction Beauty Products
The band also launched beauty products for fans. It has amazing lipstick, nail polish and makeup cases. The best thing is that some online stores here in Brazil sell these products.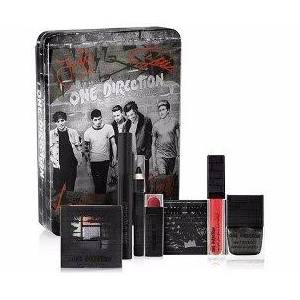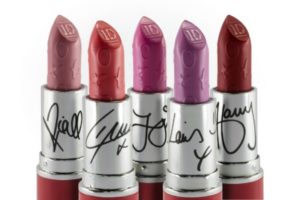 decorated birthday cake
And finally, how about giving someone a decorated cake? Just take a few photos as inspiration at a bakery and place the order.