It's your boss's birthday or you were lucky enough to get him in the company's secret friend, but you have no idea what to give him as a gift. Don't worry, with a few simple tips and creative ideas you can surprise him and, best of all, without sounding like a sucker. First, use common sense and avoid gifts that might be embarrassing. The second tip is to know a little about the chef's personal tastes so that you don't make a mistake in your choice.
Want some cool gift suggestions? Then check out the list we have prepared to help you in this task.
table ornament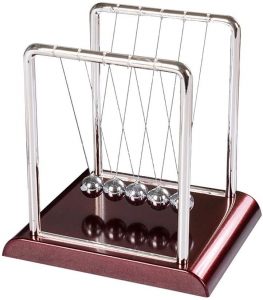 Perfect for your boss's desk! Or look for objects that match your boss's style and you're done!

mug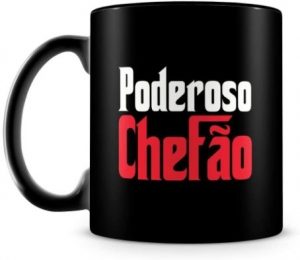 A simpler gift, but one that can come full of affection and personality, are personalized mugs.

pencil holder, pen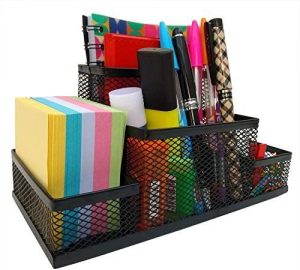 And how about betting on pen holders and other organization accessories? A simple gift, but one that will certainly be used and functional on a daily basis.

Fountain pen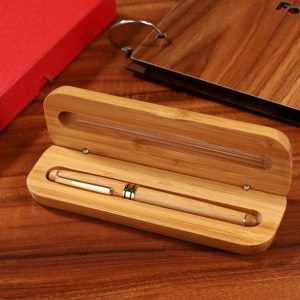 Even with so much technology, many people still use pens to take notes, notes and so on. For your boss, bet on an executive model pen with his name engraved on it. You bet he'll like it.

travel notebook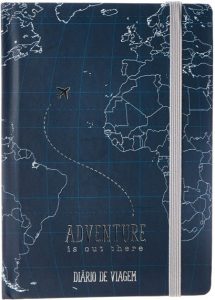 A really cool and creative gift is the travel notebook, for your boss to write down all the details of traveling for business or pleasure.

executive briefcase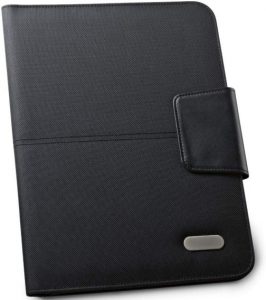 A popular item is the executive briefcase. Choose a good quality one, there are some made in leather. And they will always be used.

business card holder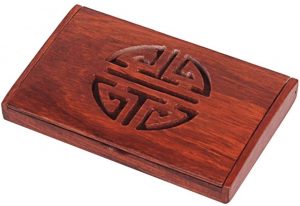 Another creative item that has very beautiful models is card holders. A good option!

Bookend stand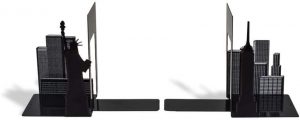 The bookend stand is also a great gift idea for your boss! Choose one that suits his office style.

Schedule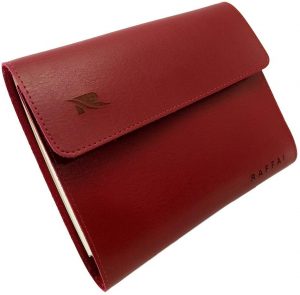 The paper diary is still widely used and you can choose the daily or permanent diary. Some models may engrave their boss's name on the cover, like the one in the photo above.

chocolates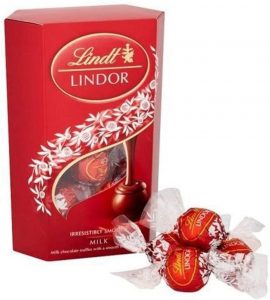 Another nice tip that always works is the chocolates. Find out what kind of chocolate your chef likes and choose a good brand. Precise gift!

Books
Books, not just about the professional field, but about different subjects are always great gifts. In order not to make a mistake in the choice, however, it is necessary to know well the person's taste for literature. You can try to probe your boss for any hints.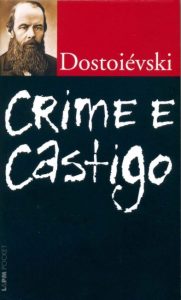 (book 1)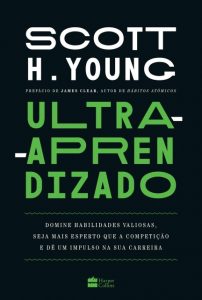 (book 2)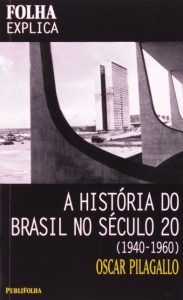 (book 3)
Sweater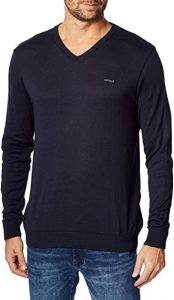 Gifting with an item of clothing is a little more personal, you need to know your boss's tastes better. One item every man wears is the sweater. Choose more neutral colors and go!

Wine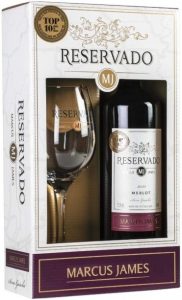 Does your boss drink wine? For lovers of good wines, this is always a great tip.

coaster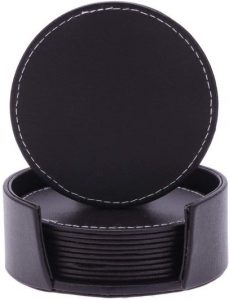 The coaster is a creative gift idea for your boss. Some models are very stylish, like the one in the photo, which is in leather. For him to have in the office or at home.

Thermal cup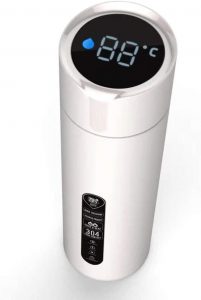 The thermal cup may look like an ordinary gift, but the thermal cup with a temperature display doesn't! A really cool item that your boss will love. It also reminds the person to drink water. It can be either for water or for coffee.

Table lamp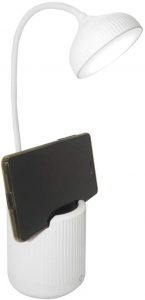 To facilitate reading, even in bright places, the luminaire allows a better focus on the item to be observed. Some lighting fixtures, like the one in the photo, work with a cell phone port as well.

Tie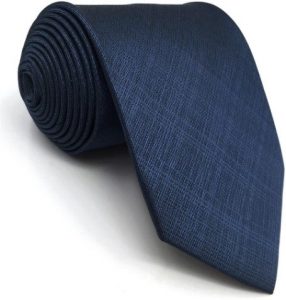 If your boss wears a tie in his day-to-day work, this is a good gift idea. Prefer the most neutral colors and make the right choice!

beard cream kit
Shaving products are always welcome. Does your boss shave? Products like shaving cream and aftershave are the ideas. Your boss is from the bearded team, a kit with beard care products is perfect!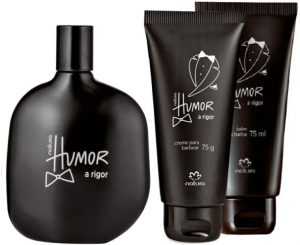 (humor kit)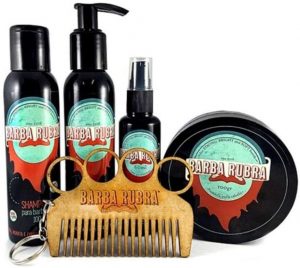 (red beard kit)
gift basket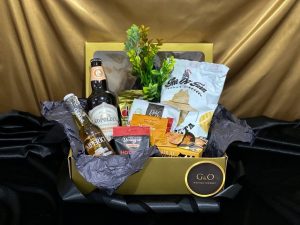 Gift baskets are great options for gifting your boss. You can give a gift alone (a) or call more people on the team and be a collective gift.

coffee machine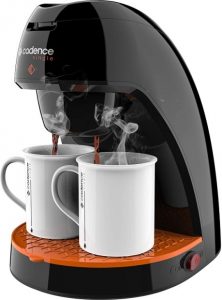 For coffee-loving chefs, the coffee maker is a great gift idea. There are models with low cost and super functional.

Belt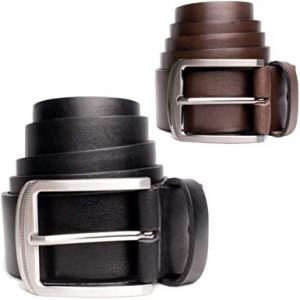 The belt is often used with social clothing. If that's your boss's case, this is a nice gift option. See which model and color he uses the most and that's it!

Clock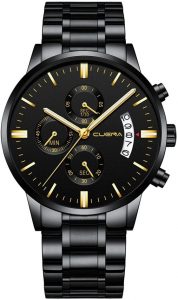 The watch is a very good gift idea for your boss. There are very beautiful and classic models at good prices. Choose the one that best suits his style.

Polo shirt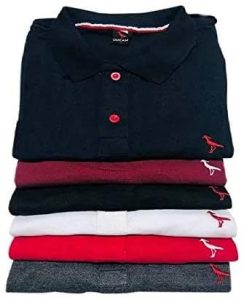 One item of clothing that almost every man wears is the polo shirt. For a more laid-back look, it's worth investing in this gift, leaving the basics and still pleasing.

Backpack for notebook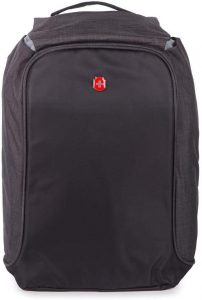 Does your boss carry the notebook to work? The notebook backpack will then be the perfect gift option. Some models are waterproof, anti-theft and even have an opening for the headphone to come out.

Decorative frame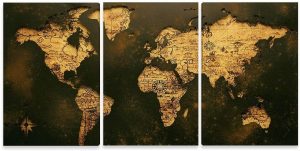 How about a picture for your boss to put on your office or home wall? It can be motivational or not. What is his favorite style?