Giving gifts to an elderly person can be much more difficult than giving gifts to a young person, but it is also a fact that, today, many of the grandparents are super active and win grandchildren when they are young. If you are looking for a really cool gift for your grandfather, be it for Christmas, birthday or any other important date, we have prepared a list with 25 suggestions. Check out!
Personalized mugs for grandpa
In the vast majority of cases, grandparents love to have a coffee with milk and, for that, they may need and like to get a mug as a gift. But don't give any one, look for a really cool print that has to do with it or have it personalized. There are several stores that accept orders.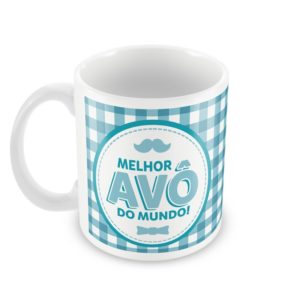 Custom shirts
The shirts follow the same line as the mugs. You can have a fun print personalized, like the one in the photo below, or simply look for a piece that has his style. Clothes are always welcome as gifts.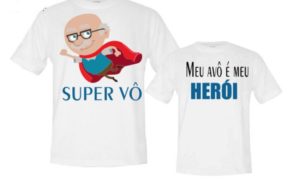 Shirts for grandparents
If your grandfather is an elegant gentleman and likes to wear shirts, bet on them as gifts. If you want to give a set with pants and shirt even better. The tip is always the same, look for something that matches his personality and style to ensure a good choice.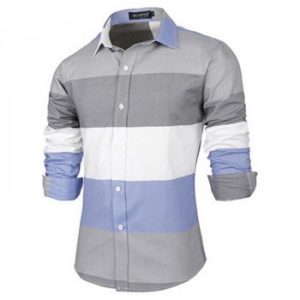 Sweater for grandparents
Always very useful in the winter season, sweaters are elegant and great to give as gifts to grandparents. The best thing is that you will find it easily in any men's clothing store, as models and patterns quite varied. So your old man will always be elegant.
Comfortable slippers
For the older ones, always try to opt for more comfortable and soft slippers. Great gift suggestion for him to use on a daily basis, inside and outside the home.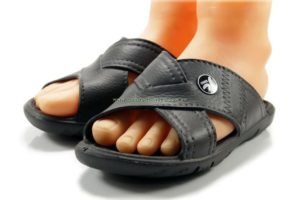 Comfortable shoes for the elderly
If your idea is to give a shoe as a gift, look for more comfortable models for elderly people. Some models are not so aesthetically beautiful, but depending on the person's age, comfort and safety are much more important.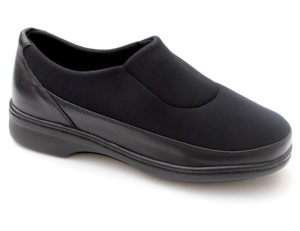 Caps and berets
If your grandfather is a stylish man, he certainly likes wearing caps and berets. The options are endless in colors, styles and textures. Look for a different model from the ones he is used to using.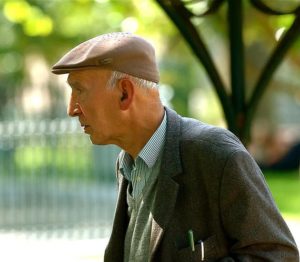 Perfumes and colognes
Since we are talking about vain and stylish grandpa, a gift that goes well are perfumes and colognes. Choose a softer fragrance and style that he likes and prefers. This way you will help your grandfather to always smell good.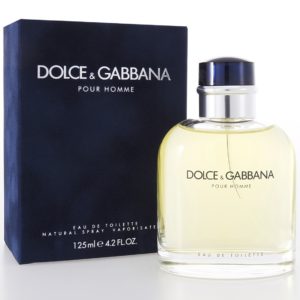 Tool box
Anyone who has a grandfather who loves to fix things at home, or who likes to move furniture, is a carpenter, or just curious, a new and complete toolbox is the best gift you could give him.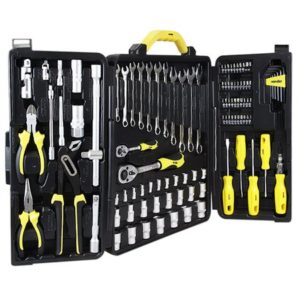 Fishing box
For those who prefer to spend a few hours fishing, a box with hook, lures and other fishing tackle will be a great gift. It is easy to find in specialized stores, both on the internet and in physical stores.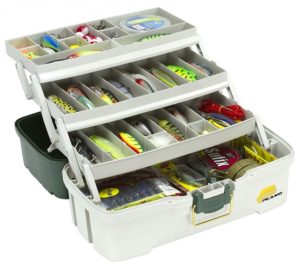 fishing rod
Still in that same idea, how about buying a new fishing rod for your old one? In fact, if you choose one of these two gifts you will also have to make a commitment to accompany him on a day of fishing. Great opportunity to spend time with the family and bring generations together.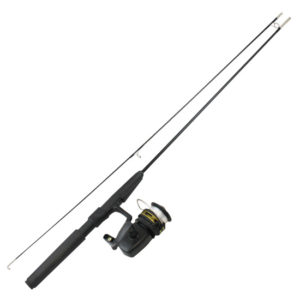 Grandfather Books
For old people who like to stay at home and read a good book more, look for a title that is interesting for them. There are several self-help books for the elderly, which can be great for encouragement. But if he already likes to read naturally and has a preference for another style of literature, no problem. Search for something in the style he likes best.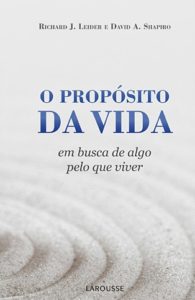 Favorite movie DVDs
Do you know that old film that your grandfather always comments on? So, this is a great gift idea. Look for the DVD or Blu-ray and give it to him so he can watch it whenever he wants.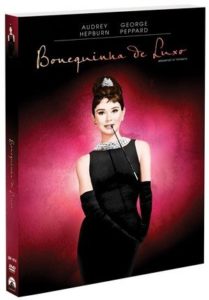 Favorite Artist Show DVD
Your grandfather probably has a favorite artist, and it could be someone from today or someone from his time, it doesn't matter. If this is the case, look for a DVD with a live show and propose to watch it. Often, what the grandparents want most is the company of the family.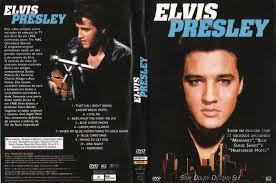 Chess game
The good thing about games is that they stimulate the brain and help older people stay active and stimulate thinking. Of course, this will be an even cooler gift if you apply to play along with it.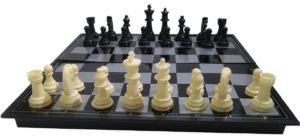 Domino game
Another cool game that grandparents usually like is dominoes, but, again, it will only be funny if he has someone to play with. Remember that the best gift for an elderly person is always the company.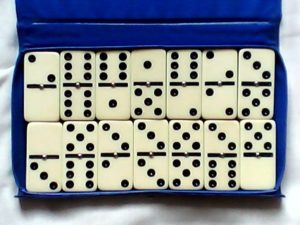 Wine bottle
If your old man's health is ok and the doctor releases a glass of wine a day, how about giving him a good bottle of wine?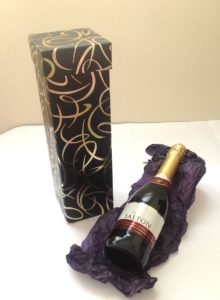 Men's wallet
Every man needs and likes wallets, and with grandpa this is no different. How about choosing a pretty one to present it to? Forget about giving your grandfather socks, huh.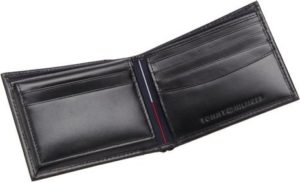 Men's wristwatch
A wristwatch is also a great idea. Look for bracelets that are comfortable and that do not hurt his wrist. If your grandfather has difficulty seeing, try to find a watch with larger numbers and that are illuminated at night.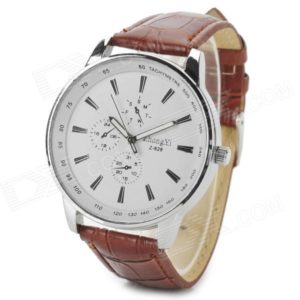 Photo frame
For those who love photos, picture frames are great gifts, but a frame with several striking family photos can be even better. You can buy one of these at craft stores, in raw MDF, paint and choose the photos. Things that are done with your own hands are even cooler.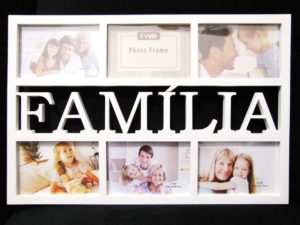 Grandpa's sweets
Do you know what sweets your grandfather liked when he was a child and which he misses the most? Then prepare some in a beautiful box and it will be a great gift. Of course you need to know if your grandfather has any restrictions on sweets, if he is not diabetic and so on.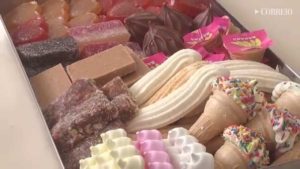 Grandpa's pajamas
Pajamas can be good gifts for grandparents. Look for a cool and fun print without forgetting the comfort, of course.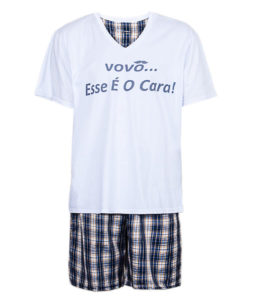 Men's Agenda
For active and dynamic grandpas, who have several commitments, a masculine agenda is very cool to give away, especially at the end or beginning of the year.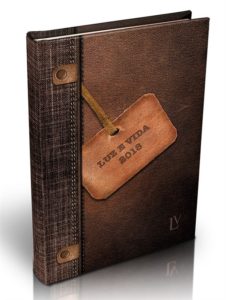 Like male side
These bags are great for men of any age. If you think you look like your grandfather, it might be a good idea. You can also choose backpacks or even travel bags for grandpa travelers.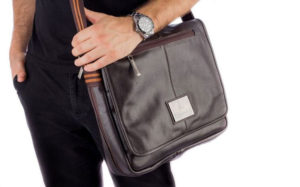 Daddy's armchair
Daddy's chair is also great for grandpa. They are super comfortable and perfect for relaxing, watching movies, reading and so on. The investment is a little high, but your grandfather deserves it.