Be it on his birthday, on the date to celebrate the couple's union, on Valentine's Day or any other special occasion, giving gifts to those you love is never simple, but using a little creativity and analyzing your boyfriend's personality well, you will surely find a nice gift to surprise you. Here we have separated 30 very creative gift ideas for her boyfriend. Check out!
Bottle opener for collecting caps
Let's start by talking about boyfriends who enjoy a good beer. How about this unconventional bottle opener, in which he can even collect the caps and count how many bottles were opened at the end of the day.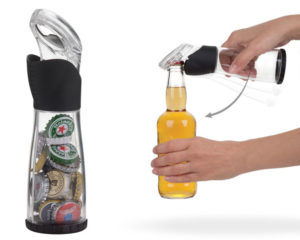 Basket of beer and snacks
Another really cool idea for beer fans is to prepare a basket like this. Choose his favorite drinks and some special beers and add some snacks. It is a gift that you can enjoy with it.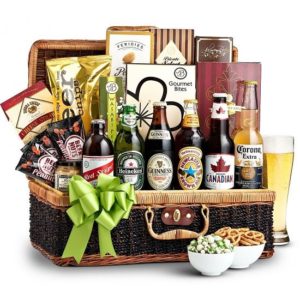 Drink Shot Roulette Game
This suggestion can be very pleasing to drunken boyfriends, who like to play games and share moments with friends. The game consists of a bet where those who hit do not drink. To make the game lighter you can mix alcoholic drinks with non-alcoholic drinks.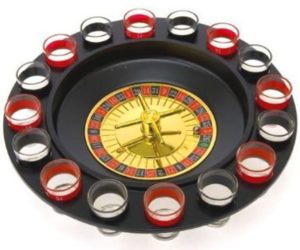 Frame to collect stoppers or caps
The frames for storing caps are super trendy and are very cool to give to drink connoisseurs. You will find dozens of different and creative phrasing options to choose from, in addition, you can also opt for a table of lids or stoppers (for wine lovers).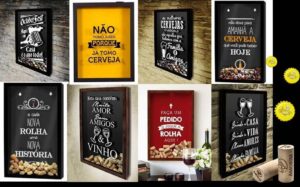 Skull Whiskey Glass
Different shaped cups are also great for gifting someone who appreciates drinks. See how cool this skull-shaped cup is. Look for one that has to do with your boyfriend's personality and, of course, his favorite drink.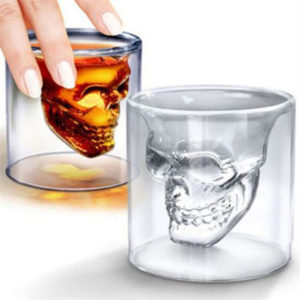 Beer Cooler
Coolers are great and very useful for keeping drinks cold on party days or even for taking walks like beaches and swimming pools. Find one with a cool print, such as your boyfriend's football team.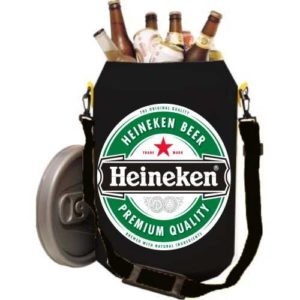 Small wine cellars
For lovers of the most romantic drink in the world, wine, the tip is these mini wineries. In addition to the wine bottle it is possible to place some glasses / glasses, and it will look great in the decoration of his house or apartment.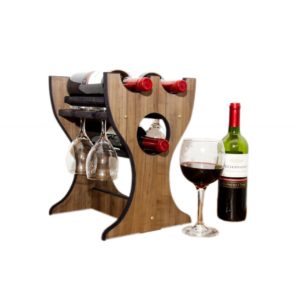 Basket with spices and kitchen items
Changing from those who like to drink to those who like to prepare food and, of course, eat, how about this basket of spices and kitchen items? It is a Greek gift, one that you will enjoy more than the gifted one, since he can cook for you, but it is undoubtedly a very nice gift for those who love to prepare food for visitors.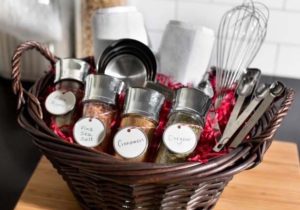 Timer egg-shaped
This is a fun gift that works well as a souvenir for cook lovers. That timer it helps a lot not to waste the cooking time of the food.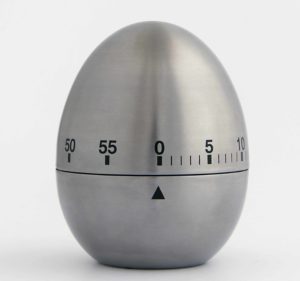 Row of pans rock n cook
This line of cookware is great for someone who loves cooking and also loves music and good old rock n roll. Search for the items and give the one that your boyfriend needs the most or that you think he will like the most.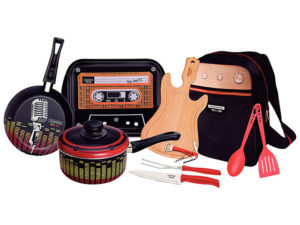 With knives together
Anyone who likes to cook knows the value of a good cutlery. If your boyfriend doesn't have a set of professional knives, this is a good tip to encourage him to hone his talent in the kitchen.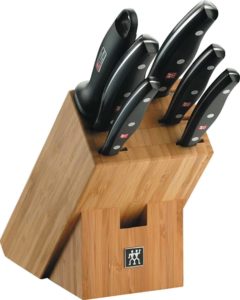 Fun kitchen apron
A simpler gift, but also very fun and creative, are aprons with fun prints. Server for the cook boyfriend and also for the barbecue. Choose one that has to do with his personality and he will certainly like it.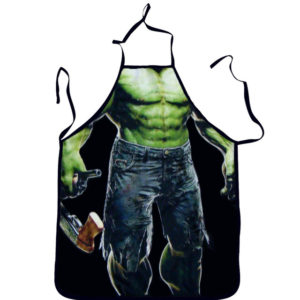 Thermosensitive mug
These mugs are super cool because they change the pattern as soon as you put a hot drink in them. Give the gift and don't comment on anything. So he will be surprised when he uses it for the first time.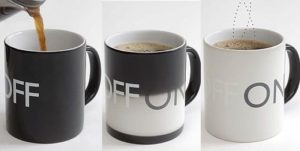 Personalized chocolate box
If your boyfriend is better with a fork than a kitchen, then give him something ready to eat, like this box of brigadeiros. Personalize the lid of the box and write a nice note or a romantic letter.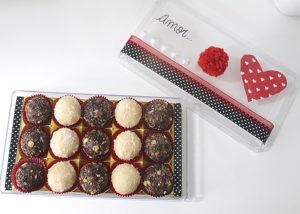 Kit for preparing pancake
Another cool idea to give as a gift to cooks is food preparation kits, like this super cute pancake kit, with all the ingredients, filling options and some accessories.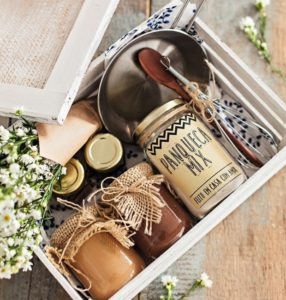 Magic Cube Alarm
Now let's go to the nerdy and gamers boyfriends. The market for this audience is growing and there are hundreds of legal gift options. See how fun this alarm is in the shape of a magic cube.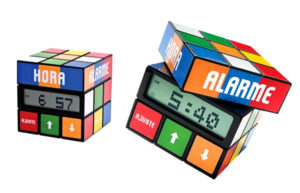 Superman shelf
For those who are addicted to comics and superheroes, how about shelves like the one in the photo below? You can find it ready in nerdy product stores or, you can also order something personalized.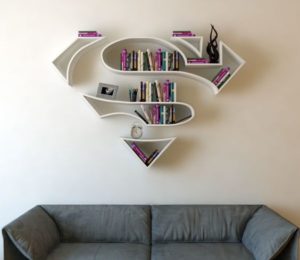 T-shirt with creative print
T-shirts with prints of films, series, bands and etc., are also items that are in fashion and it is easy to find both in physical stores and online. Choose a print of something that he is a big fan of and you will be right to choose.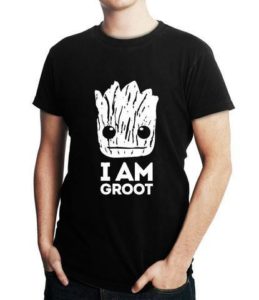 Custom light fixture
Personalized lamps, with designs and phrases, are great gift options to surprise someone, especially the loved one. Some stores sell ready-made models, but you can also place orders.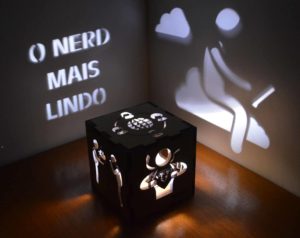 Nerd Pen Drive
These flash drives are pretty cool. Besides we always need one on a daily basis, even better if it has a fun format and different from the usual ones. I bet you will want one of these for you too.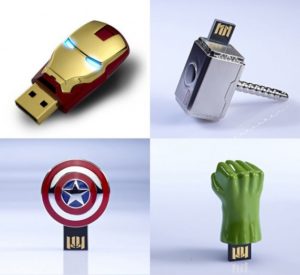 Game of Thrones backpack
Men, in general, like to use backpacks on a daily basis, whether for work, going to college or gym. How about looking for a cool backpack with the print of his favorite series or movie?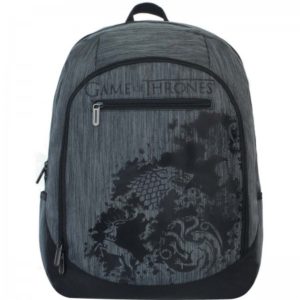 "Star Wars" headphones
For gamers who live in front of the computer playing games, a headset can be a great gift idea. And if he likes Star Wars you will like this option even more.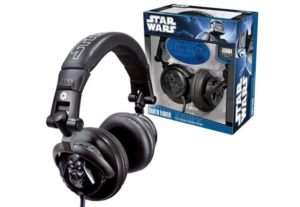 Safe box "for making a dream come true"
This painting is a great gift for a boyfriend who has a future plan and is trying to save some money. It can be an enterprise, a trip, or the purchase of an asset. Show how much you care and care about his plans by presenting a picture like this.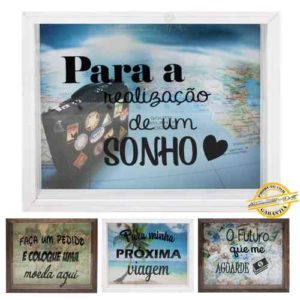 Fun pillows
Fun pillows with prints from movies and series are also great gift ideas for your boyfriend. Something that will help decorate his room, especially if he loves nerdy decor.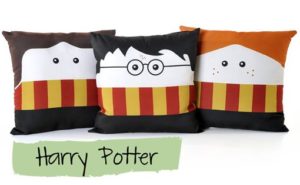 Gym sports bag
As for boyfriends addicted to the gym and practicing physical activities, how about a sports bag, which he can take to the gym or to the football field. It will certainly be very useful.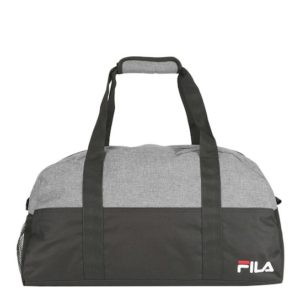 Tank top
Men who like to work out, in general, also like to wear tank tops, whether at the gym or in moments of relaxation, even to show the result of so much exercise.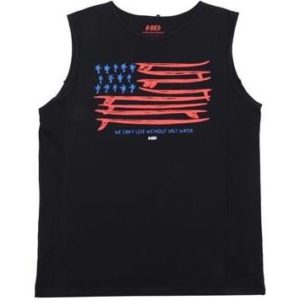 Fitness bracelet
These bracelets are very cool for those who run, as they have several functions such as heart rate control and applications that synchronize with the cell phone.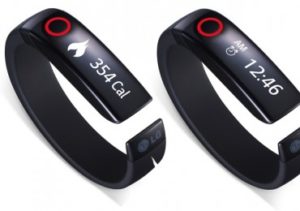 Male sunglasses
Sunglasses are great gifts for the most vain, besides, it is a fundamental piece of fashion, but it helps to protect and preserve the health of our eyes.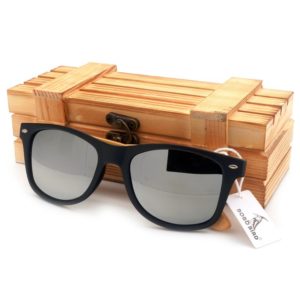 Personal care kit
In penultimate place are the personal care kits, such as perfumes, colognes and deodorants. Fundamental items for all men, but especially for the most vain.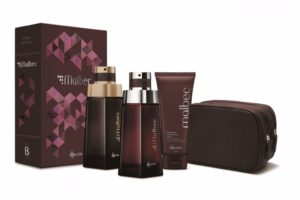 Ticket to watch games
And, finally, a tip to present lovers who love to watch sports and not so much to practice them. Give a pair of tickets to watch a game of his favorite sport, be it football, volleyball or whatever he likes best.