Enjoying reading books, playing video games, computer games or cards, being a lover of a television series, movie series or enjoying cartoons are some of the characteristics that can identify a nerd. We can say that nerds are taking over the world, as it has never been as fashionable as it is today. There are hundreds of annual events dedicated to bringing this audience together, in addition to greatly increasing the number of products inspired by nerdy culture.
If you are dating a nerd and are looking for a cool gift so that he doesn't trade you for games, we've selected 30 cool ideas to help you on this mission.
Yoshi doll – Super Mario Bros
If your boyfriend loves video games and, especially, Mario Bros, how about giving him an articulated doll from Yoshi. It will be a great gift for those who like to collect this type of doll and decorate the room with everything related to games.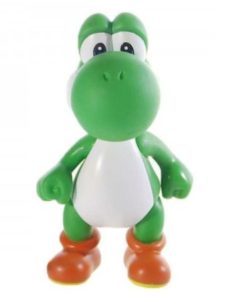 Super Mario Bros Keychains
Keyrings are cute and very cool souvenirs that can be part of any creative gift kit. See how amazing this collection of Super Mario keychains. It is also easy to find key rings with other themes from movies, games or books.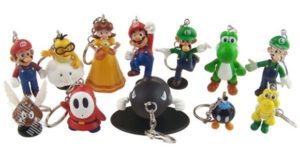 Harry Potter Ravenclaw Necklace
This necklace comes with a Ravenclaw pendant, one of the 4 houses in the Harry Potter stories. It is easy to find the same necklace with pendants from other houses, so you can please your boyfriend, a Harry Potter fan, with the pendant of your favorite house.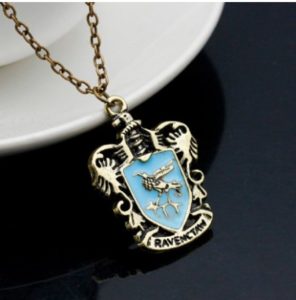 Star Wars Alliance Necklace
We are already talking about gifts for boyfriends, how about a set of alliance necklaces, from Star Wars, where half has the inscription "I love you" and the other "I Know". So you can have one half and he with the other. Much nicer than a traditional wedding ring.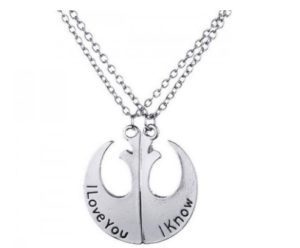 Pair of Game of Thrones Necklaces
There is also this option of necklace alliance inspired by the Game Of Thrones series, which will please any fan. One of the necklaces is written "my sun and stars" and the other "moon of my life".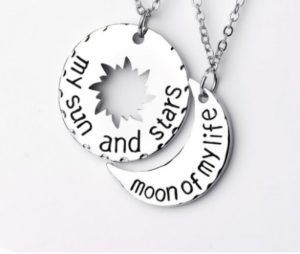 Plush Ninetales – Pokémon
Plushies are common gifts between boyfriends, so how about finding your boyfriend's favorite Pokémon and giving it away ?! See how beautiful this Ninetales we selected to illustrate.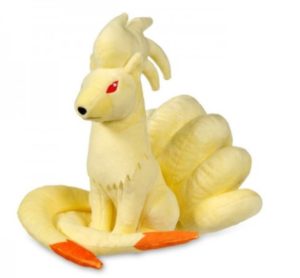 Full Size Pokeball
If your boyfriend is a huge Pokémon fan, he will certainly enjoy receiving a life-size pokeball as a gift. Very cool to use in decoration and for collectors.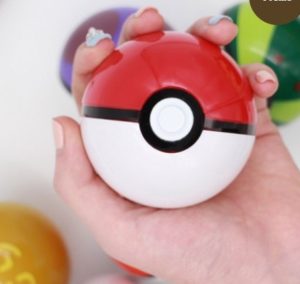 Pokémon cap
Design fans may also like to wear a cap like this, inspired by Pokémon. If he likes to hunt the animals through the application on his cell phone, he will love wearing the cap during these days.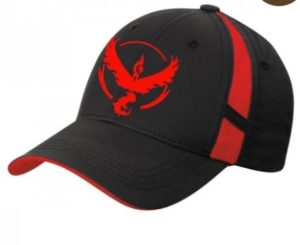 Super Mario Bros Beret
For lovers of Super Mario this beret can also be a good gift suggestion. Even if he doesn't use it, he'll love to collect it with collection items.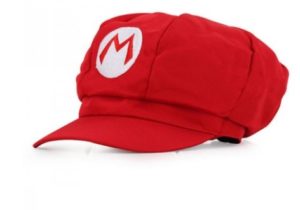 Chewbacca – Star Wars T-Shirt
T-shirts are always great gift suggestions. We selected one with the Chewbacca, Star Wars print, but you can find several different prints, inspired by games, movies, series, etc. As we already said, the nerdy market is huge and there are many stores specializing in this topic.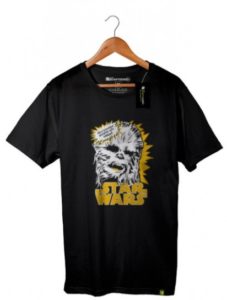 Set with 7 dice and RPG Chest
RPG is a typically nerdy game and to be played it is essential to have a set with 7 dice. If your boyfriend likes to play RPGs with friends, the old-fashioned way, he will surely love this craps game.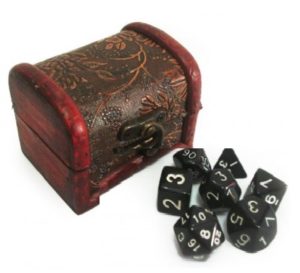 Mug The Future Has Arrived – "Back to the Future"
This mug inspired by the movie "Back to the Future" is very cool and, generally, nerds love this type of film.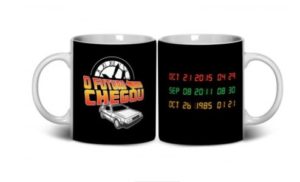 16GB BB8 Pen Drive – Star Wars
Everyone needs a flash drive nowadays. But in addition to having a good memory capacity, this mobile storage unit can be found in fun formats, such as this BB8 16gb, ideal for Star Wars fans.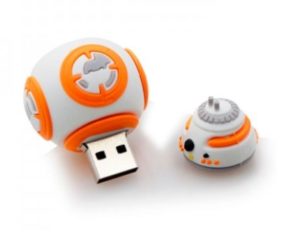 Iron Man Pen Drive
Or if he prefers the films of Marvel or DC Comics heroes, he will surely love to receive an Iron Man thumb drive as a gift. Very cool, is not it?!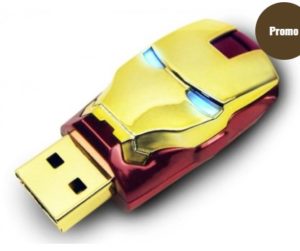 Majin Boo – Dragon Ball Z Miniature
Miniatures of cartoon characters are also a hit among nerdy audiences. This Majin Boo mini is perfect for Dragon Ball Z fans.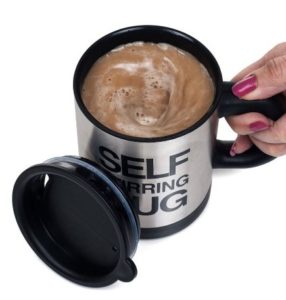 Naruto Men's Bracelet
Naruto fans may like to wear a bracelet like this on their wrist. In addition to having a reference to the drawing, it is a very beautiful and stylish piece.

Sticker Star Wars – Dark Side Light Side
Decoration items are always great gift ideas, like this super cool sticker inspired by the Star Wars movies.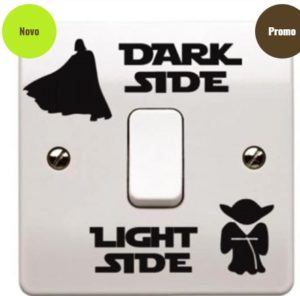 Stranger Things Decorative Plaque
Still in this idea of ​​decorative items, how about giving your love a painting with his favorite theme? It can be something related to games, comics and so on. To illustrate, we have separated this incredible picture from "Stranger Things".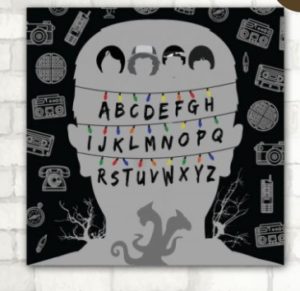 Super Mario Phone Case
Everything related to technology and accessories for technological devices are good gifts for nerds. See how amazing this Super Mario phone case.

Replica of the Thundercats Justice Sword
Thundercats fans, on the other hand, will love having a replica of the justice sword among their collection items.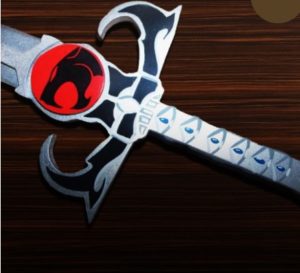 Assassin's Creed Notebook
For those who study or like to use notebooks for notes at work, this can be a good gift. Incredible this cover of Assassin's Creed.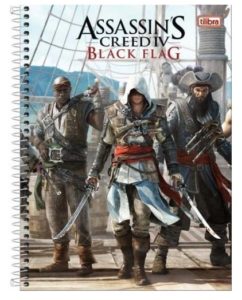 Popcorn Holder Cushion
Those who are nerds certainly like to spend a few hours in front of the TV watching series and movies and if they can do it with an even better bucket of popcorn. See that show that popcorn holder with video game control.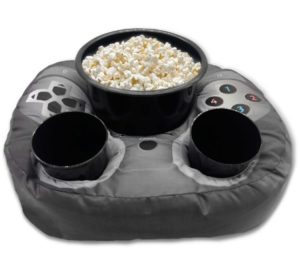 Mug with Automatic Stirrer
Watching a movie with a mug of hot chocolate, which mixes the liquid automatically, will make a nerd very happy in winter. This mug needs batteries and has a button on the handle, just press to mix the drink. It also comes with a lid to keep the drink warm.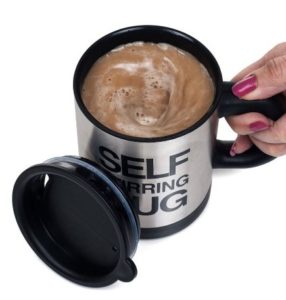 Floppy Cup Holder
Who doesn't remember floppy disks? At a time when there was no flash drive or external HD, they were responsible for storing files and data. Today they are inspiration for cup holders.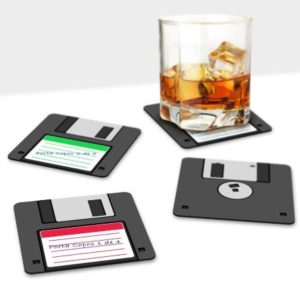 Rubik Cube Alarm Clock
If your love is always running out of time, an Rubik Cube alarm clock may be the solution.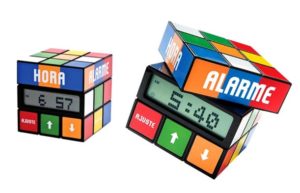 Star Wars Toaster
Star Wars fan fans freak out with a toaster like that. In fact you can surprise him with a super breakfast and toast made in this toaster.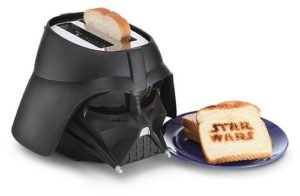 Game Of Thrones Deck
Nerd who is nerdy loves a game. Then you can search for RPG card games and etc., as in the example that we separated for you, a deck with illustrations of "Game Of Thrones".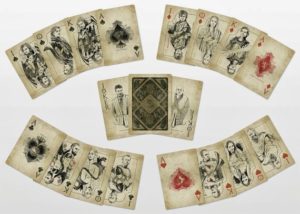 Headphones
Those who like computer games certainly need good headphones, to improve the gaming experience, so this is always a great gift idea.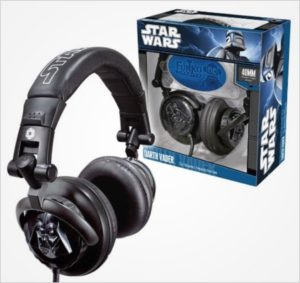 Heroes' Pillows
Pillows are great for giving more comfort to environments, so one or several pillows with fun prints can make a geek happy.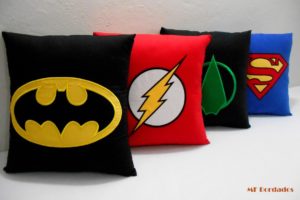 Gift card
You can't give a gift without a creative card, right? So, how about this model with a video game remote?