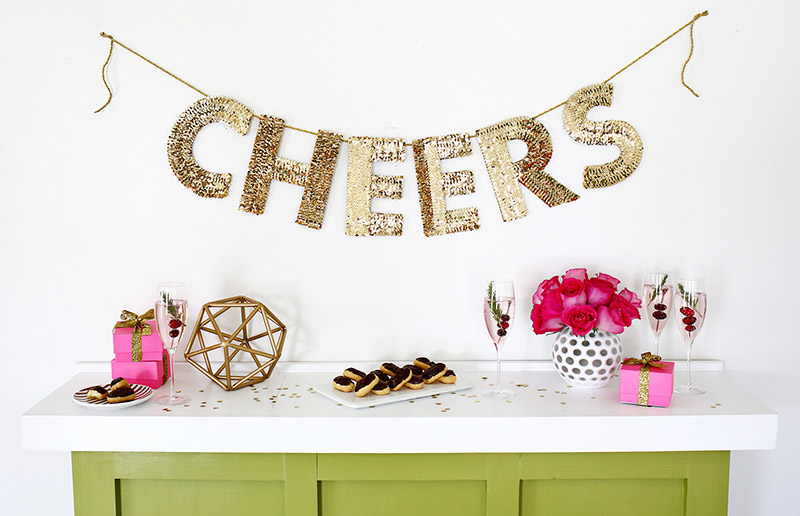 Who said New Year's decor only lasts a week? See the ideas that we show and have your beautiful home all year long!
A) He decided to throw a party of new year last minute and want tips and tricks on how to make your home more interesting without spending many hours (since we don't have many)?
B) Just now have you found the time to think about decorating your home for the new year but do you need tips that don't cost a lot of money?
C) You love the end of the year but you don't have a lot of skill with manual works, so, are you looking for an easy idea to be executed but that gives your home an extra charm?
If you fit into any of these options (or just looking for easy, quick and inexpensive ideas for decorating your home for the new year), you can believe that you have come to the right place 🙂 because we have separated several super practical projects for leave your house tidy for the change of year.
And do you know what we like most about this catch? It's just that you don't have to dismantle everything on the first day, all ideas can live peacefully in your home throughout the year!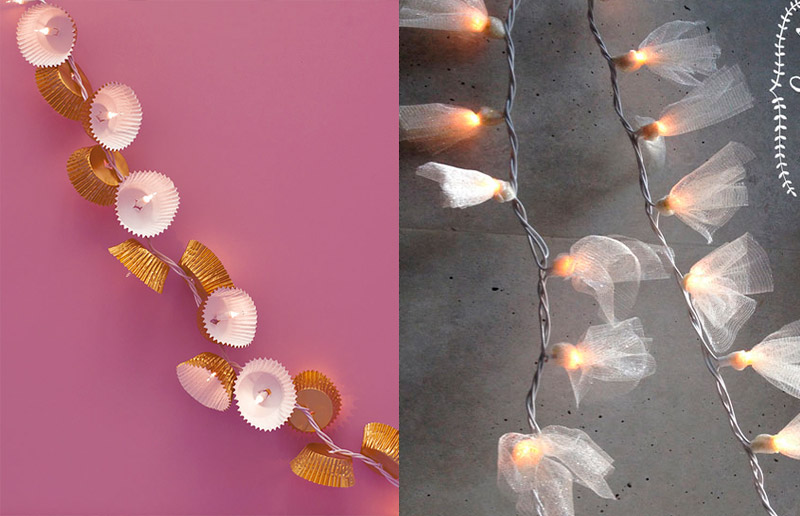 Let's agree, what is a holiday decoration without flasher? The ornaments – which have become our darlings so long ago – are even more popular at this time of year. For your party, spread several around the house, in addition to having everything to do with the date, they create a super cozy indirect lighting. To give a different touch, decorate with golden brigadeiro molds (or the color you prefer) or with pieces of tulle – ah! just don't forget to always use the LED models! via Real Simple and Disney.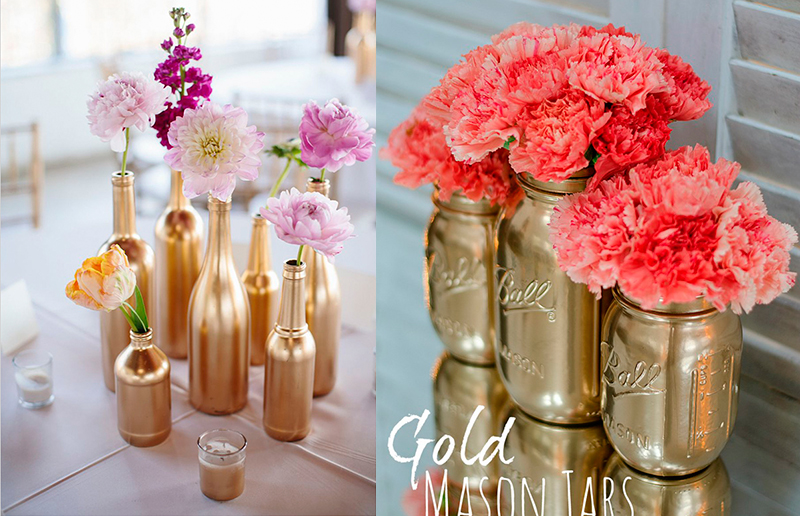 If we had to choose two colors that have everything to do with the new year they would be white and gold. As the first will already be present in the clothes of (practically) everyone, take advantage of the second for decoration.
The idea of ​​painting wine bottles and glass jars is already well thought out on the internet, but it's always a nice touch in the decor, don't you agree? Via Wedding Chicks and Mon Cheri.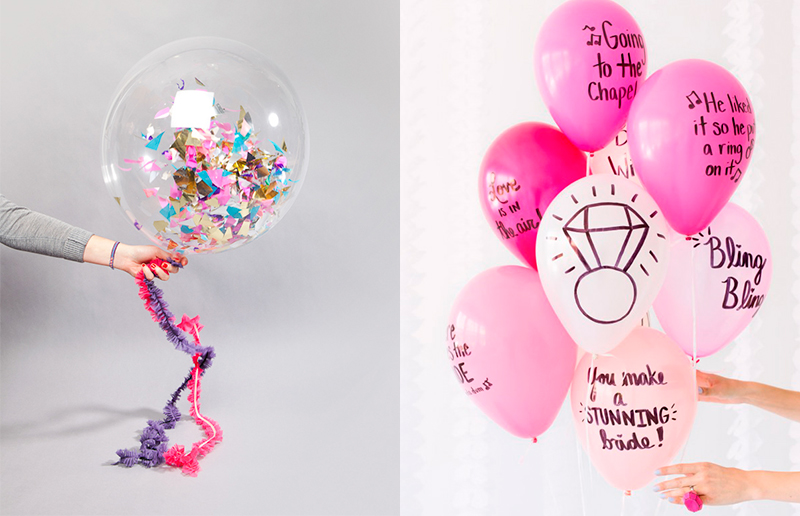 And who said balloons should only decorate children's parties? On the internet we find these two DIYs so beautiful that it is difficult for you not to want to do the same. In the first, pieces of colored paper were placed inside a transparent balloon before filling it (the idea of ​​tying some ribbons on it is also very copyable!).
In the second, balloons with messages will catch everyone's attention – you can write wishes for the coming year or even invite your friends to write the coolest thing that happened in their year. To be able to write smoothly on the balloon, do this before filling it! Via Bonbon Ballons and Studio Diy.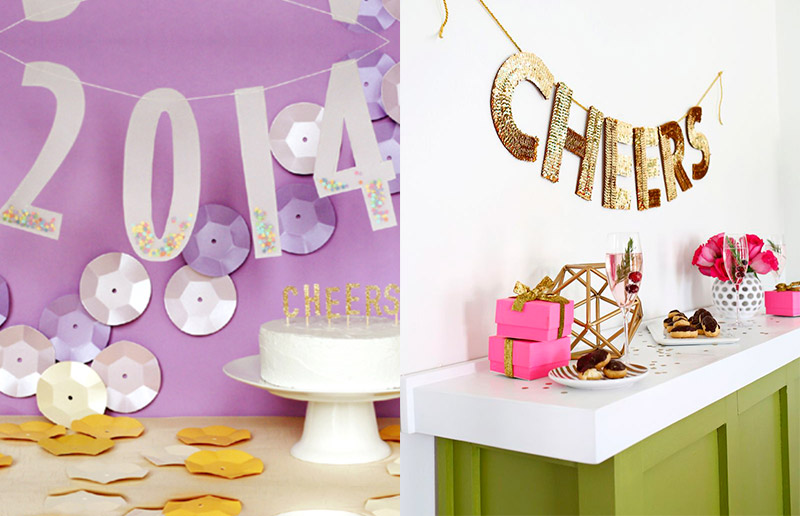 Writing the year that will begin or pleasant words are simple and objective details. We love the way the year was exposed in the first image. There is no step by step, but we imagine that you can achieve a similar result by joining two sheets of parchment paper cut out in the shape of the number, sewing each other, leaving a small hole to place the sequin and, finally, sewing the end. The result is beautiful!
The golden word is found step by step in its source. The text is in English, but the photos are very self-explanatory! Via Boholoco and A Beautiful Mess.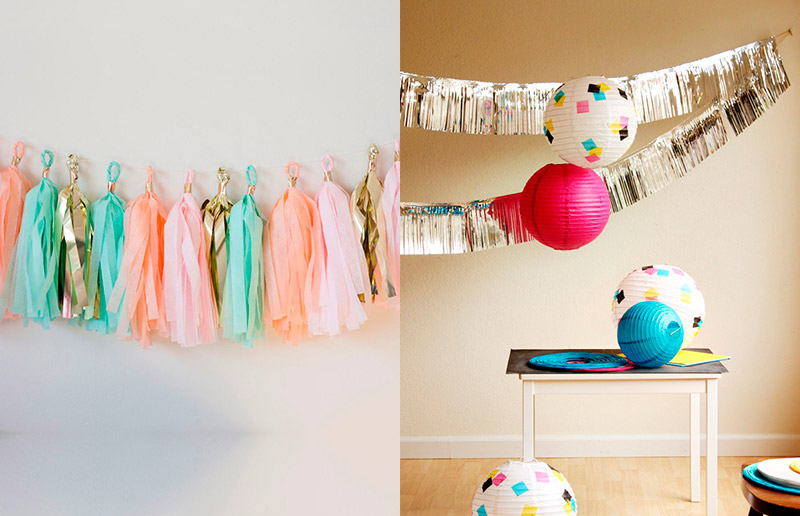 Finally, if you don't want to have a bit of work, turn to the easiest material to work with: paper. And just see: with sheets of tissue paper you can create a very beautiful garland (this type of ornament full of fringes is called out there "tassel"and you can learn how to do it here) already with a laminate sheet and some scissors cuts, you make an ornament for your wall even faster. Via Etsy and Oh Happy Day.
♥ ︎ What's up? Did you like the ideas? From a level of 0 to 10, our excitement for 2016 should be 11.5 ;-D and yours ?!