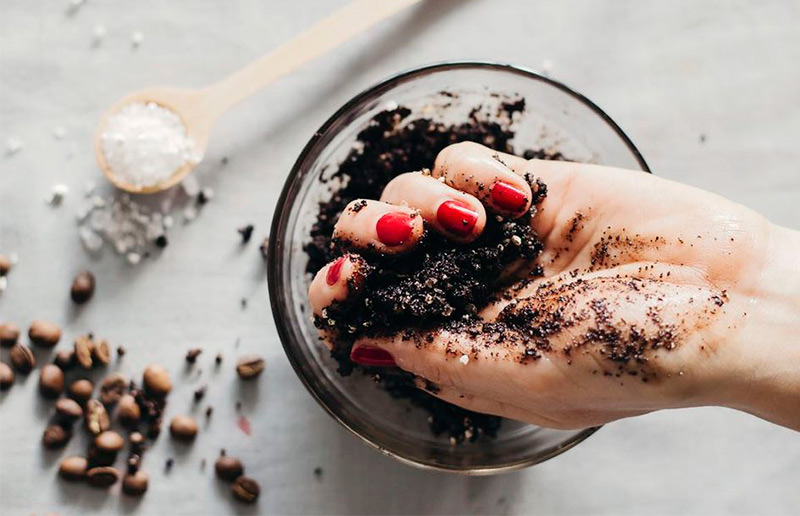 Recipe to make and use today, with what you have at home! Come and try this!
We drink coffee every day, so there is all that dregs. 🙁 There are people who use it in composting. We have already made coffee soap (tutorial), and have already given ideas for reusing coffee residues more than once … We have even taught a mega-revolutionary trick to strain individual coffee , in order to reduce the sludge (since it is almost impossible to invent more things to do). But whoever drinks coffee drinks every day and the source is inexhaustible. 🙂
Hence what pans! Exfoliating! Exfoliating eliminates dead cells, improves circulation, acts to reduce cellulite (because it activates circulation), and the result is beautiful skin! And we shower every day 😉
So come see this tutorial homemade scrub made from coffee grounds! ;-D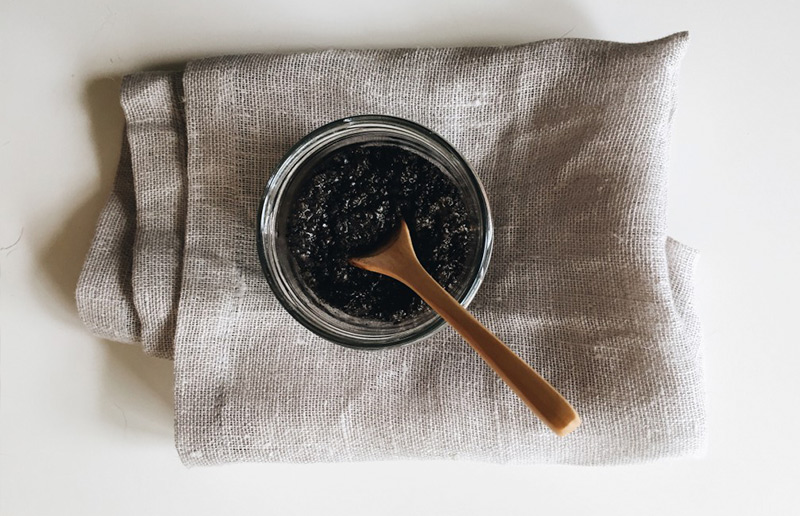 1 part * of coffee grounds (the leftover in the strainer)
½ part * of coconut oil ** OR olive oil OR almond oil
Optional: 1 ampoule of vitamin E for each cup of coffee grounds.
Optional: a few drops of vanilla essence
Packing
* can be any measure: spoon, cup, whatever you have! | ** Coconut oil is not the cheapest ingredient in the world, so it's okay to use other oils.
Put the sludge in a bowl, pour the oil, and mix well.
Add Vitamin E (optional).
Add the vanilla essence (optional).
When it's even, your scrub is ready.
Put everything in a nice little pot. Make a label if you wish.
The coffee scrub should be used on the body when bathing. Finished washing? Pass the scrub in circular movements on the body with your hand or with the aid of a vegetable loofah. Pay a little more attention to areas of thick skin, such as the knee and elbows. Then wash normally. The coffee and vitamin E scrub activates circulation, attacks cellulite and leaves skin soft!
The scrub does not contain any ingredients that cause allergies, nor should it be ingested. In this case the expiration date is the period of useful life, during which the product maintains its original characteristics. That is, if the appearance, color and smell are pleasant, you can continue using the product. You don't have to stay in the fridge either. If you stay in a cool and airy place, it will last longer. But you can leave it in the bathroom stall.
Images via: Hello Glow | Bev cooks.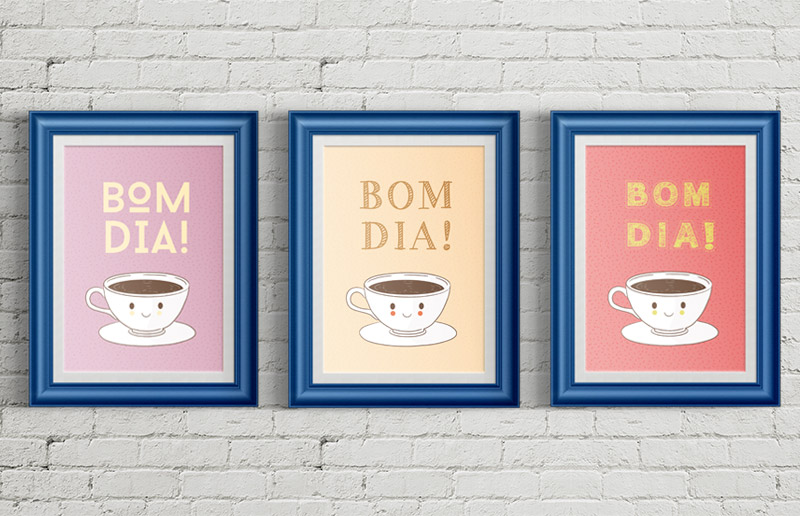 Oh, and as coffee is delicious to drink, and to pass on the body, we also put it on the wall. It's free download here!
♥ By Vivianne Bridges, editor of dcoracao.com and casaecozinha.com, which is also a pharmacist (UFOP) :-), vegetarian and anthropology student of the house and food.