How to be creative? This is a question that every adult needs to ask himself if he wants to be successful in the job market. Creativity is one of the main competences of the 21st century and is essential for anyone who needs to keep up to date in a world in constant change. The ability to be creative in childhood begins in childhood. But how can we stimulate creativity?
Everyone is born with creative potential. However, as we explained in the post 7 reasons to stimulate creativity in childhood, this potential will drop over time if it is not stimulated. The consequence is to see adults who are not creative and capable of innovating. How to prevent this from happening? You can do a lot, starting by understanding the impact that your daily attitudes can have in childhood.
How to stimulate creativity?
Easy! With jokes! In the video of 10 games that stimulate children's creativity, we give several examples. Today I'm going to detail one more type of play, this time with loose pieces.
If you have been following us for some time, you must have read a post talking about the corners. In them, adults separate materials and let children free to explore. In the case of the activity of this post, I did it a little differently. And I separated materials, starting from a piece of Styrofoam that appeared here, but I gave Gabi a challenge: to build a robot.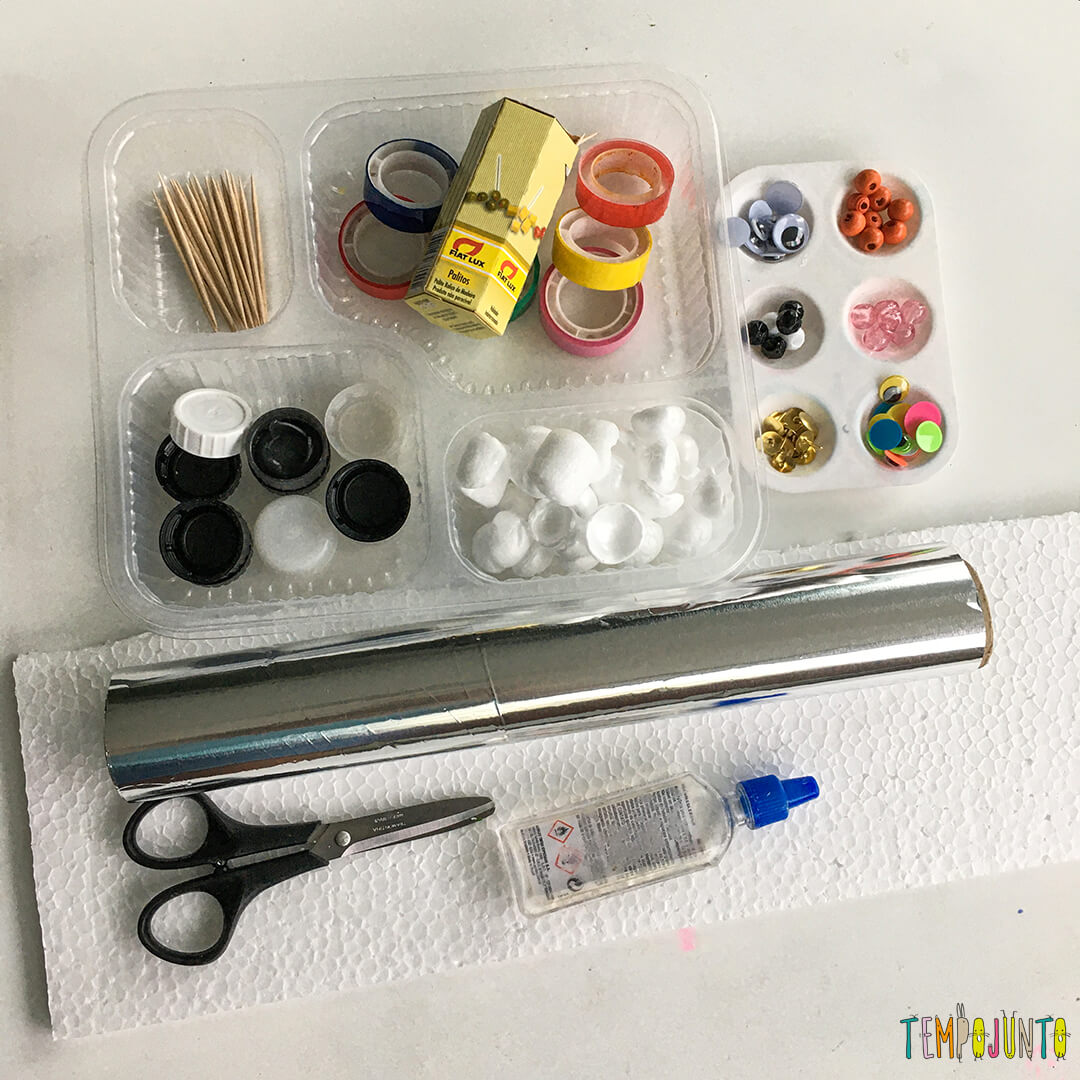 In this photo the loose pieces are toothpicks, bottle caps, beads … These are items that have a certain function and that, when placed at the disposal of children, allow them to explore their imagination. With the same set of materials, children can find several ways to create. It is precisely with the exercise of exploration, of thinking different ways, that she becomes more creative.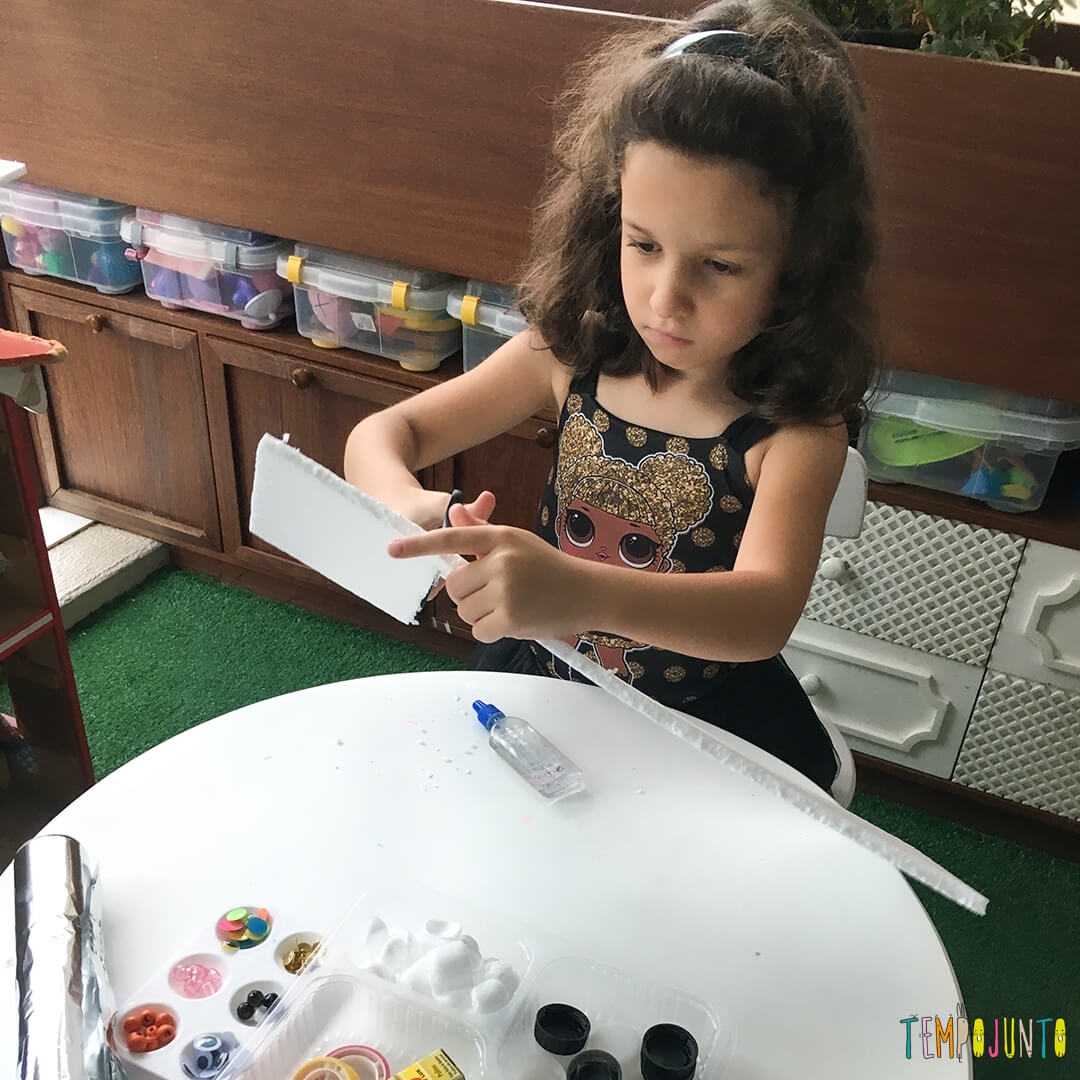 In the end, the result was this one! Wasn't it cool?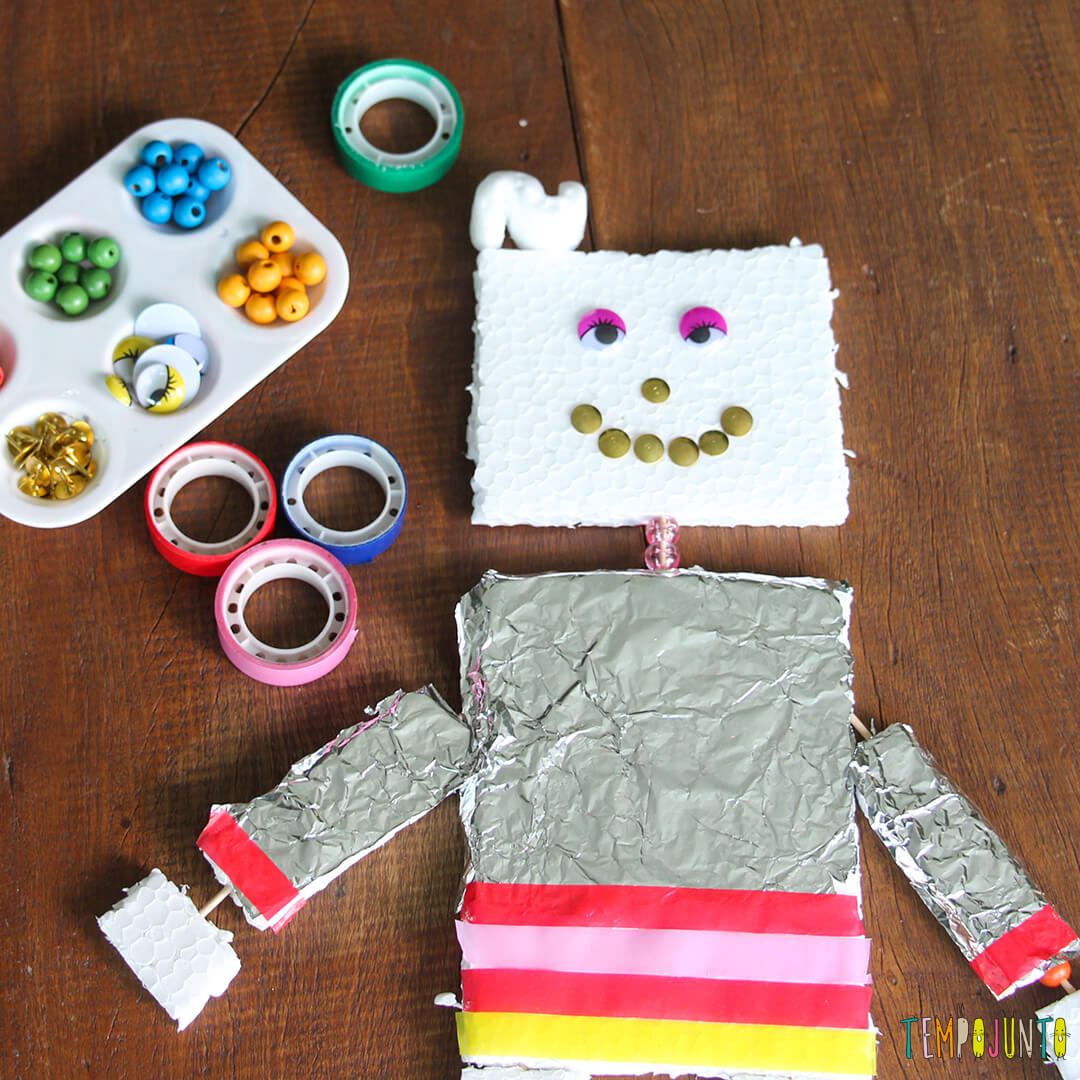 For those who want to know more about the subject, Tempojunto has the Childhood Creativity Week. A week of free online classes, with all the information you need to, in practice, encourage your child's creativity towards all areas of knowledge. We are waiting for you there!