We spoke with Ruth Rocha. I don't care at all about being a journalist and a Tiete at the same time as my interviewees.
There is a long list of people that I have talked to over the years and that I tried not to ask for an autograph at the end. Some I couldn't resist. With Ruth, I just didn't ask for an autograph because we were away from the phone, due to the social withdrawal due to the Covid-19 pandemic.
Even so, I was super happy to talk to one of the most respected children's authors in Brazil and whose book "Marcelo, Marmelo, Martelo" was the first book I read alone (after reading a lot of comic by Maurício de Sousa).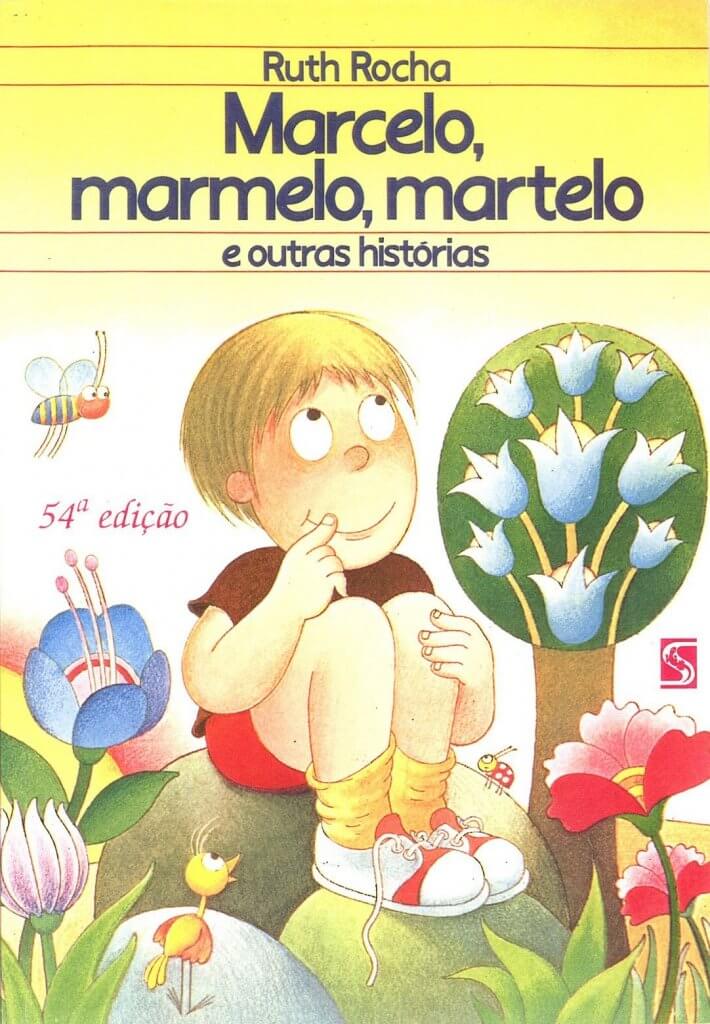 However, this is Time together. And this column is called Reading Play. Because we believe, prove and practice reading books as a huge joke. And we always bring this side of reading to our interviews: how the book can extrapolate its pages and become games for children.
Rights, jokes and lots of talk
In this conversation, about to turn 90, Ruth talked to me about the importance of the presence of adults in the development of the child, how conversation and play in childhood influenced her work as a writer and how much she still feels that the basic rights of children are being neglected.
Follow. And if you prefer to listen, the recording of the interview is on the Tempojunto podcast. Just click here.
Patcamargo: I would like to start by asking you the following, can books be fun? How do literature and play meet?
Ruth Rocha: Ah, I think so, there are many books that are a joke in themselves. Because I think they are things that amuse, they are things that stimulate, they are things that can be compared to games.
Patcamargo: You worked for a long time at Revista Recreio and with child education. When I look at the lady's books, there is a lot of it being fun, the importance of being fun, so that the child can read and enjoy it. That's right? Is that essence of fun in your books?
Ruth Rocha: I guess so. You know what happens, the writer doesn't write what he wants. He writes what he is. I, for example, am a good-natured person, I am cheerful, so everything I write has a hint of grace. I think almost everything I write is funny. I think it is my temperament and it is my education. Because my house was always very happy, my parents were very friendly and we played a lot. There were many friends at home.
My childhood was very joyful and I think it helped me. Another thing that helped me was my reading of (Monteiro) Lobato. Lobato is very funny, very ironic, very busy, so I think Lobato influenced my training a lot.
Fun and conversation in the family of Ruth Rocha
Patcamargo: You said something interesting, that you played a lot
Ruth Rocha: Very very very. A lot, all the time. I had an older sister and we played a lot. We are still friends today. We played a lot and my parents helped us a lot to play, you know, they gave us space.
We had toys, they weren't overdone, but we did have some toys. We played in the street. We played ball, we had street gangs. We strolled and talked.
My whole family plays a lot, my nephews all. Everyone plays and parents help to promote and allow this play.
Patcamargo: I will bring, then, your personal experience with playing, plus your whole experience of parenting. Can you see this connection between playing and children's development?
Ruth Rocha: Ah, but without a doubt. Today, even all psychologists know that the child needs to play. The child's development occurs through play. The child, playing involves his intelligence, his perception, develops his sociability. Therefore, play is the child's work. It is very important to play.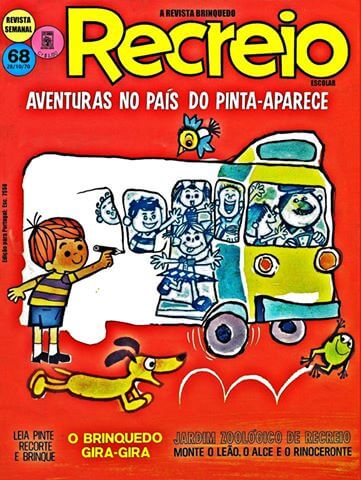 Patcamargo: Another thing that you always say and I've seen it in other interviews is how much your parents talked to you. How much your family is a family that talks a lot. I wanted you to talk about this power of language in the relationship between parents and children.
Ruth Rocha: The conversation between parents and children is very basic, very formative. First, because it is through conversation that we learn the language and it is very important that parents talk, sing to the children, say verses, because that is how children get used to their own language.
It is important that parents correct their children, without humiliating, without upsetting, without calling their child a fool. That is wrong. Correct with simplicity so that the child learns the language correctly.
Talking is important, even, for literacy, because for literacy it is important that the child speaks well, hear well.
In addition, this conversation with children leads parents to get to know their children, to know what they like, to know what they want, to perceive their uncertainties, their insecurities. It is important in every way to talk to a child.
The love for books
Patcamargo: How to encourage reading that child who, for example, looks at the book and instead of looking at the book, looks at the number of pages before reading?
Ruth Rocha: Ah, it doesn't matter. In my opinion, the child will like to read first, when he knows his language well; second, when it is literate; third, when he sees his parents reading; fourth, when books are available.
And anyone who can't buy books, please encourage them to go to the library.
Patcamargo: I once talked to another book author and designer, André Neves, and he said that even if parents are not in the habit of reading, if they make books available to children, children can gain this habit of reading . What do you think?
Ruth Rocha: I agree. We don't know why people love to read. We imagine that it is because they are well literate, that it is because they know the language well, that it is because they see their parents reading. Now, if the parents do not read, they make it available, this increases the chance that the child will read, and if they do, it increases even more. It is not?
Patcamargo: I would like to change the subject a little. About another book that you made and that is very important, which is the Ruth Rocha version of Children's Rights. Do you think that children's rights have been respected?
Ruth Rocha: Oh no, but not at all. We have problems because they don't take care of the children properly. All the problems in the world start a little from there.
I think it is lack of education, lack of love, lack of respect, lack of confidence, lack of conviviality, lack of appreciation, all that is missing for the child.
Governments care little about the child; child does not vote. Governments don't care. In Brazil it is a horrible thing.
The most important things in the world for children are health and education. However, both education and health are not taken care of as a priority. I think this is very serious. It is very serious the neglect that politicians have in general with the child and show this with the neglect that they have for education and health.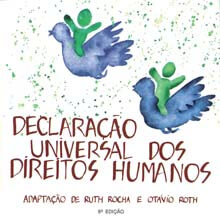 Marcelo's Almanac and Book of Monkeys
When I did the interview, Ruth was working on her most recent release, Almanaque da Turma do Marcelo, a "spin off"Of his most famous book" Marcelo, Marmelo Martelo "(which, incidentally, will become a TV series).
Patcamargo: I wanted to talk about work with your daughter, with Mariana, the new almanac for Marcelo, Marmelo and Martelo. What was it like working with your daughter? Where did the idea of ​​making this almanac and working with Mariana come from?
Ruth Rocha: I made this almanac because I love almanac, since I was little I won the Almanac "O Tico-Tico" at Christmas and I liked it a lot. I had a cousin who had a collection of books, which he called the Youth Treasure. It was made up of an almanac, lots of curiosities, a lot of stories, and I loved it.
So, I went to work at Editora Abril, creating activities and games for children within Recreio magazine. Later, I ended up running a newsroom that only did activities for children. Because of that, I ended up gathering, many curious things, games and varieties. That's what gave me the idea of ​​making an almanac.
I started to need help with contracts, organization of material and illustration. Working with her is wonderful. I am very friendly with my daughter and we get along very well to work. We have the same ideas about education, about the arts. And working with her gave me a lot of joy.
The almanac is divided into 12 chapters, each for someone in Marcelo's class. Marcelo's chapter, which plays a lot with words. The chapter of Catapimba ("The owner of the ball") on sports and so on.
Patcamargo: Almanacs are also ways of teaching. Is teaching boring?
Ruth Rocha: No. No, teaching is great. There are people who have a way of teaching and there are people who do not. When we like to teach, the student likes to learn, so when the student likes to learn, teaching is good. When the teacher teaches well, it is a delight to learn. I am still learning today. I'm turning 90 in March (March 2, 2021), but I am still learning today.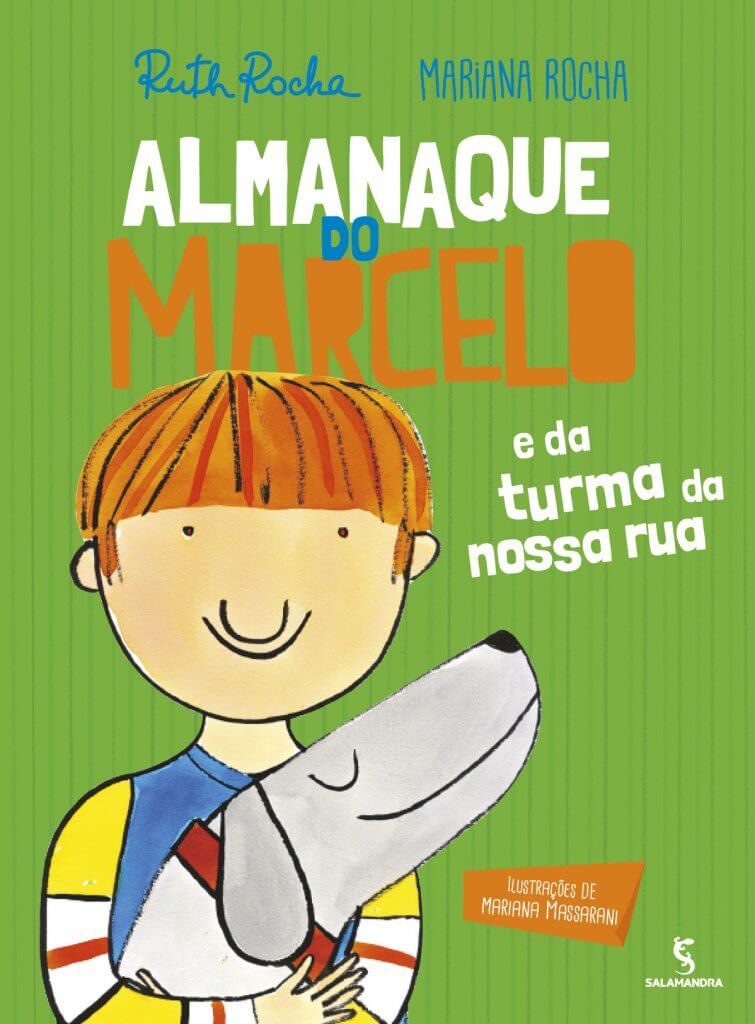 Marina Bastos asks Ruth Rocha
In the middle of our conversation, I brought to Ruth the questions that the storyteller, Marina Bastos, asked, bringing a little bit of the world of accountants to this conversation.
Marina Bastos: Hi Rute Rocha, how are you? I really admire your work and I want to write books too, so I wanted to ask you what suggestion, what tip do you give to anyone who wants to write their first book?
Ruth Rocha: Any writer has to have one thing: he has to read. Then you have to read more. Then you have to read everything you can. As long as you don't have a lot of extensive reading baggage, you can't write.
Marina Bastos: What do you think about seeing storytellers telling their stories in videos or events. Do you like to see your stories told in other ways or do you prefer them to be just in the book object? Exactly with the same words that are written there?
Ruth Rocha: I like my story. If I change my story, I don't like it so much. Now it is the accountant's right to do what he wants, but I prefer him to tell my story.
Playing is …
As in all the interviews you will read here at Tempojunto, our last question is to always complete the sentence "Playing is…"
For Ruth Rocha: Everything.